Atiku's book - My Life: A good book to read
Posted by Afam Nnaji | 8 years ago | 3,927 times
I read Atiku Abubakar's book "My Life" last night. This is the first time in over 15 years I read a book from the first page to the last page without getting up from where I was sitting when I decided to read it.

I guess it took less than 1 hr to finish and I recommend this book to every young man or woman out there to read.

You will find many life lessons there and some of the principles he imbibed early in life would help not a few people to succeed in life.

3 things that struck me in the book were

1. He built a house for his mum at 15 years. Overwhelming majority of the people that find this claim ridiculous do so because they have come to believe that he made all his money either while working with customs or as vice president of Nigeria.

Even in Lagos here, most reasonable motor mechanics have their own houses and are landlords even though you see them wearing grease and oil stained clothes from morning till night and you sometimes dash them money when you bring your cars to them right from your own landlord's house.

What does it take to build or buy a small house if you save enough money to do so?

Unfortunately, if your head isn't screwed the right way at this age most of us won't be thinking or remotely interested in building anything at all.

Do not deride the achievements of others simply because you find such achievements too difficult or impossible for you to relate to or with.

I was done with secondary school at 15 and got into the university at 16 and at about 32 or 33 years I had a difficult decision to make when I refused to do a project of N6b from a bank after the 2 other companies that were selected were asked to go after a cost optimization meeting we all had (differently) with over 10 top executives of the organization. The refusal was based on my position on professional integrity and demand for kick backs.

Should I have carried out the project and even set aside N1b for myself whether or not the project failed I am sure some people would claim that I either stole money, was into ritual money making or was a drug dealer.

Such is how base and petty some of our people are.

2. He married a Yoruba woman, an Hausa-Fulani woman and an Igbo woman. I guess this explains why he is detribalized and not into ethnic or religious bigotry.

Inter tribal marriages sure do help to promote unity and understanding. When you interact with people from other ethnic groups and/or raise families with them it becomes difficult for you to hate entire people based on the actions of a few people.

Can you hate your own blood when the blood is a product of 2 different people (yours and that of your wife or husband from another tribe)? I think not.

3. He was full of praise for Obasanjo whom he met in 1977 for the very first time in Maiduguri while he was working with Customs and on briefing the then President Obasanjo on the efforts they were making to combat smuggling he approved the allocation of 8 Land Cruisers to the command to facilitate their operations right there on the spot.

22 years later, in 1999 Obasanjo picked the same Atiku to become his running mate even though Atiku was already elected the governor of Adamawa state.

Compare this to OBJ's book "My Watch" where he focused more on attacking people he came across in life while in office according to some people that read the book and you will see how far apart these 2 men are.

I sincerely do hope that he has a digital copy of the book so that it can be accessed by more people online.
Readers Comments
0 comments
No comments yet. Be the first to post comment.
---
You may also like...
Stay back and fight against injustice and corruption for a better Nigeria
BREAKING: Senate rejects Buhari's $30bn loan request - Punch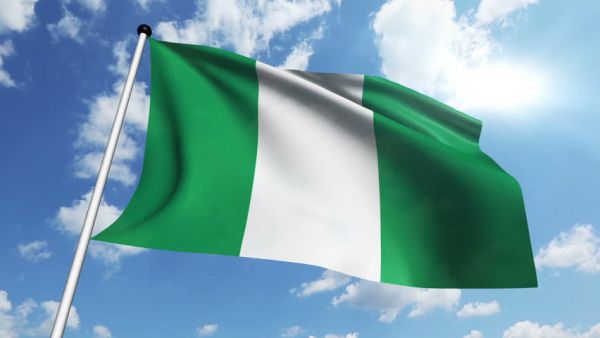 Nigerian politicians above 60 years have failed Nigeria
Criminalizing the actions of Fulani herdsmen and addressing them as criminals would help
Before you accuse, ensure you have your facts
Infrastructure Watch website allows anyone to upload images whether as a registered member or anonymously