Most Nigerians are intellectually lazy, very few pay attention to facts and majority actually detest facts
Posted by Afam Nnaji | 8 years ago | 3,716 times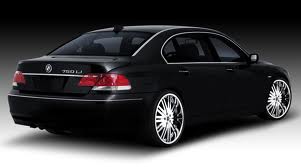 Since the Sahara news broke concerning $1.6m spent by NCAA for 2 BMW armored cars meant for the aviation minister as operational cars, not personal cars and certainly not gifts all sorts of categorical statements have been made with majority of the people taking positions (in my opinion) based on ethnicity rather than the cores issues like

1. Did she buy the cars herself?
2. Was due process followed?
3. Was there over invoicing involved?
4. Was the money budgeted for?
5. Did she pressure NCAA to buy such cars for the ministry?
6. How much is the current cost for such cars?

The last issue - COST of the BMW being the most important issue here since the outrage was mainly targeted at the cost.

Now, who bothered to check the cost of the vehicles? Some effortlessly and confidently stated that Obama's armored limo goes for $300k.


With that claim concerning Obama's armored limo I went online to check and my findings not only made nonsense of the Obama's armored limo claim but showed that indeed the actual cost of the latest BMW armored car goes for close to what the NCAA paid for each car when you factor in shipping, clearing and other handling costs.


Let us do the maths people and show why I stated earlier that our people are mentally and intellectually lazy.

From official BMW website you are required to request for a quote for the cost of the latest BMW armored car so you won't find the cost listed on their website.

Next, I searched for people dealing with the BMW armored cars and found some dealers who provide diplomatic cars (armored of course) for people.

The cost of the new BMW armored car is listed as $620k. And this is excluding shipping, clearing and other handling charges.

------------
Black Saphire Metallic, Beige Nasca LeatherTrim, B6/7 level BMW Armor Protection and Glass with Certificates, Hard Band Blow Out Tires and Rims, Run-Flat, Tear gas Sensors, Rear Passenger Head and Side Airbags, Fire Extinguish System (For Flame Attack), Windscreen Emergency Exit, High Strength Floor Pan with additional Armoring (Mine Protection), Remote Ignition, Universal Remote, Flashing LED Lights Front and Rear, Tire Pressure Control, Automatic Boot Operation (Anti-Kidnap), Electric Adj Steering Column, Rear Head and Side Air Bags, Rear and Side Roller Blinds, External Intercom, Pressure Oxygen System (Gas Attack), Active Comfort Electric Heated Memory Front Seats With Ventillation, Heated Rear Seats, Auxilliary Heating, Air Conditioned, Park Distance Control, Voice Control xenon Lights Adaptive, Cardanic Rear Seat Reading Lamps, Auxilliary Heating, TV Function ,Twin Rear Monitor Screen, Professional Navigation System, Fax Preparation, GPS Tracking Preparation, Car Phone CD 6 Changer, Rear Phone. Cost New $620,000 USD Our Price:$99,000 USD Ex Works FOB Tax Free Price
-------------

Now the maths proper

$1.6m was spent by NCAA for the 2 cars right?

That comes to $800k per vehicle.

A brand new BMW armored car goes for $620k

How much for shipping?

How much for clearing?

How much for handling charges?

So, how much are we talking about here that could have been pocketed by either NCAA, Cosharis and/or even the Aviation Minister?

We must learn to engage our brains properly and stop this mob mentality and bandwagon effect type of engagement.

Yet we complain when the likes of JAMB, NECO, WAEC release results that show that the quality of education has really gone south!

That stated, I fully support the death penalty for corrupt Nigerians because that is the only thing that will make our people think twice or even thrice before they steal what doesn't belong to them.

However, we must not witch hunt, we must not attack based on tribe, gender or ethnicity and we must not lynch people that may be innocent of what they have been accused of.

http://www.diplomatarmored.com/BMW-High-Security-7-Series.html
Readers Comments
0 comments
No comments yet. Be the first to post comment.
---
You may also like...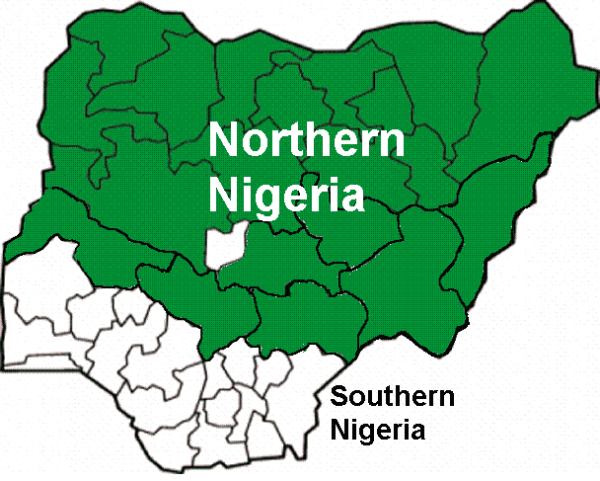 Northern youths are living in illusion rather than reality
If you feel you have been shortchanged based on abandoned campaign promises sorry oooo
Biafra Remembrance: Nothing wrong with the sit at home directive from IPOB to their members
The Garbage Truck Theory
It is 420 naira to a dollar as at this morning!
Blame societal, family and peer pressures for most suicides