Before you accuse, ensure you have your facts
Posted by Afam Nnaji | 9 years ago | 3,914 times
Before you accuse, ensure you have your facts and/or you have investigated properly as apologies are usually not enough to heal the wound created by false allegations or false accusations.

Existing trust is shattered and things will almost certainly not be the same again.

2 days ago I drove into a filling station and paid N3,000.00 for fuel. As I drove off I realized the position of the fuel gau
ge pointer really didn't change much even when I expected to have a full tank.

I kept wondering why these people would just adjust their meters without telling people and in the process cheating paying customers.

I resolved to go back to the same filling station the next day to confirm my thoughts.

So, yesterday on my way from the office I drove to the same filling station and went straight to the same pump even though the particular fuel attendant that sold the fuel the previous day wasn't there.

I asked the fuel attention the cost of fuel per litre and he said N97/litre. I informed him that I paid N3,000.00 the previous day and my fuel gauge didn't reflect that so I have come for him to fill the tank so that I will know what the problem was - faulty fuel gauge or adjusted fuel pump.

At the end of the day, the tank was almost full as the nozzle kept cutting off even before N300.00 worth of fuel got inside. I paid him and left knowing fully well that they did not adjust their pumps and that my fuel gauge was telling me lies.

I started the car and the pointer went up to the highest point in the gauge.

Now, what would have happened if I had trusted the gauge 100% and accused the filling station of adjusting their meter pumps just to steal from people?

I would have ended up accusing them wrongly and apologizing to them when less than N500.00 worth of fuel was all that was needed to show that the tank was full.

So, I would have ended up making a fool of myself just because I failed to confirm before accusing.

Before you accuse, please verify, confirm, crosscheck and be sure of what you are saying so as to avoid committing avoidable blunders that may force you to offer apologies.
Readers Comments
0 comments
No comments yet. Be the first to post comment.
---
You may also like...
Cattle ranching will work if the owners are forced to embrace it
So GEJ wants both Markafi and Sherrif to step down as PDP leaders in order to solve the PDP leadership problem, abi?
What manner of hypocrisy is this?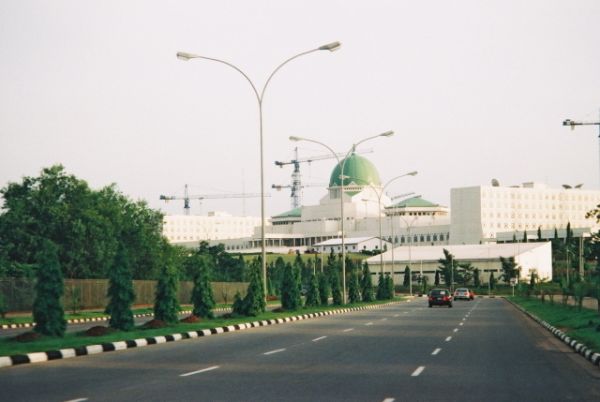 How can APC ask Ekweremadu to resign so that they can give the post of SFG to an Igbo man?
There is really no sensible excuse or justification for crime regardless of the mess the politicians have created in Nigeria
For the Nigeria bashers - 2,300 Americans are reported missing every day