Religious tolerance is key
Posted by Afam Nnaji | 10 years ago | 4,956 times
Are those religious fundamentalists (Muslims and Christians alike) who believe (ignorantly I must add) that Muslims must hate and kill Christians or Christians must hate and kill Muslims aware that there are powerful and wealthy Nigerians that are happily married to people practicing religions that are different from theirs?

Even IBB, a former military president married an Igbo woman who was a Christian and raised his entire family with the woman. He was powerful and could have done anything he wanted including marrying 4 wives!

Bola Tinubu, a Muslim is happily married to a Christian woman!!

Babatunde Fashola, a Muslim is happily married to a Christian woman!

Where I play football Saturdays and Sundays over 80% of them I believe are Muslims and they have no problems saying the Grace or our Lord's prayer as the case may be when I am asked to pray if I choose to say them. Unfortunately, I can't recite or follow their own prayers because they do so in Arabic but I say amen when they are done.

Religion must not be used as a tool to destroy but to build and once tolerance and mutual respect are brought to the table there will be less friction, better understanding and peaceful co-existence!!!

So, when next you hear from the usually vocal but extremely ignorant and dangerous religious fundamentalists about God's instruction concerning killing infidels (applies to both religions anyway) tell them to ask God for wisdom and understanding and that they should take time to read the holy books they are carrying and not just repeating hate filled phrases they grew up to believe.
Readers Comments
0 comments
No comments yet. Be the first to post comment.
---
You may also like...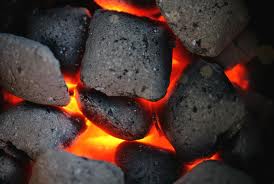 Promoting renewable and alternative energy while depending on good old coal for electricity - The hypocrisy of the developed nations
The Trent employee's response to my objection to their fabrication and distortion of my update
Need to introduce the death penalty for corruption
Ludo skills are useless in chess competitions
Why are African nations not focusing on local production of things they import from elsewhere?
As long as no innocent person is arrested for corruption I am fine but things must be done within the law