Presidential aspirants from outside the South East do not believe in unity, fairness and equity
Posted by Afam Nnaji | 8 months ago | 2,223 times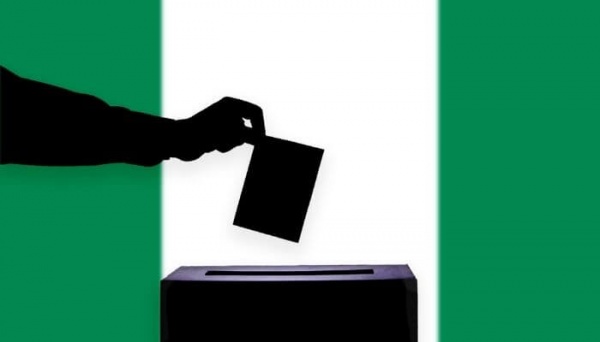 Ethnic groups and/or regions that can hold on to power forever in Nigeria would gladly do so considering what we have seen in the recent past in Nigeria.
People keep saying the Northerners are desperate for power or that Fulanis are hungry for power.
But...
Goodluck Jonathan, an Ijaw man from the South South singlehandedly destroyed the zoning arrangement PDP put in place to ensure that no region would be excluded from the presidency.
Goodluck Jonathsn and the South South benefited from that decision that put Nigeria where it is today.
Olusegun Obasanjo, a Yoruba man from the South West was president for 8 years from 1999 to 2007 and Yemi Osinbajo has been the vice president since 2015 (almost 7 years).
Yet, both Bola Ahmed Tinubu and VP Yemi Osinbajo are eyeing the presidency even though both of them are Yoruba men from the South West.
Atiku Abubakar tried to contest under PDP in 2011 promising to do just one term so as to complete the second 4 years tenure for the North after Umaru Yar'adua passed.
Goodluck Jonathan took the ticket and Atiku Abubakar left PDP and joined APC.
After losing out to President Muhammadu Buhari at the APC primaries a few months before Muhammadu Buhari became president he returned to PDP and contested in the last presidential election in 2019 which he lost.
Today, he is still eyeing the presidency and wants to contest.
These men do not believe in equity, fairness and justice.
Yes, you might say they are politicians and that they are simply playing politics but what is politics without equity and fairness?
I supported Atiku Abubakar in 2010/2011 against Goodluck Jonathan because a Northerner completing the 2nd 4 years tenure was the right thing to do, in 2014 against Muhammadu Buhari before he lost out at the primaries and in 2019 because the current APC government has performed badly especially in the area of security.
Today, I find it difficult to understand why Atiku Abubakar wants to become president considering the fact that he was a founding member of PDP and understood the principle of zoning the presidency to the regions, he benefitted from the zoning arrangement under Olusegun Obasanjo, used the zoning arrangement as a justification for seeking power after Umaru Yar'adua passed.
Does he no longer believe in zoning?
Does Bola Ahmed Tinubu not believe in zoning?
Does the VP Yemi Osinbajo not believe in zoning?
The bottom line remains - politicians would do whatever they can to get political power even if it means cheating, taking advantage of and/or shortchanging others.
They are not interested in moving Nigeria forward, they are not interested in fostering unity and remedying the injustices of the past.
Any politician that does not see the need to zone the presidency to the South East in 2023 is simply selfish and does not believe in unity, equity and fairness.
It is better they make it clear that they need political power by any means necessary rather than all these talks about solving problems and making Nigeria better.
While I will continue to blame the shortsighted and narrowminded but vocal Igbo people that supported Goodluck Jonathan when he went against the PDP zoning formula in spite of what some of us warned them about the fact remains that not zoning the presidency to the South East would be a matter of deliberately scheming the region out of the presidency and not because you do not have capable Nigerians from the South East that can be elected president.
Readers Comments
0 comments
No comments yet. Be the first to post comment.
---
You may also like...
Nigeria Biafra Civil War History 101
Hate GEJ or love him (he neglected South East roads by the way) you cannot but thank him for what he did on the Lagos Benin expressway
Steady electricity for Nigerians in 6 months or less
Purge yourself of everything you cannot categorically determine it's correctness or otherwise and you will see clearly
Okezie should blame his lawyers and not Ogah
Fiddling with a time bomb