UAE directive not to bring in Nigerians to the UAE: Nigerians should look for alternative destinations
Posted by Afam Nnaji | a month ago | 287 times
Nigeria should not lose sleep over this UAE position. Nigeria is second on the table in terms of number of visitors into Dubai from Africa and Nigerians who visit the UAE for vacation or business should look for other places to go to.
People should not tolerate insults even from themselves.
This is a difficult time with the FG standing up to countries that have treated Nigeria and Nigerians badly yet all sensible Nigerians are in support of the FG's decision regardless of the consequences.
I only hope that the FG will seize the momentum and deal decisively with the security challenges in the country so what we will focus on fixing Nigeria because in the final analysis Nigeria will be fixed and developed by Nigerians not foreigners.
-----------------------
Breaking: Stop bringing Nigerians to our country, United Arab Emirates tells foreign airlines
Nigeria and United Arab Emirates, UAE face-off over allocation of flight frequencies to each country's Flag Carriers, Air Peace airline and Emirates airline may not end soon.
UAE Monday directed foreign airlines not to bring Nigerians to UAE. Nigerian passengers were denied boarding on Ethiopian airline at the Muritala Muhammed International airport, Lagos.
https://nayournews.com/news/5481-Breaking-Stop-bringing-Nigerians-to-our-country-United-Arab-Emirates-tells-foreign-airlines
Readers Comments
0 comments
No comments yet. Be the first to post comment.
---
You may also like...
It's cheaper to import petrol than refine locally — Kachikwu
Germany's Merkel Wins Fourth Term
Drive against traffic and forfeit your vehicle to Lagos state government!!!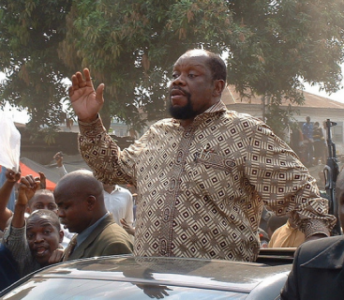 So, Ojukwu was actually brilliant, had foresight and was astute?
With FixIt the government will know about bad roads and fix them accordingly
It is 420 naira to a dollar as at this morning!