My NYSC experience in Bonny Island - Part 3
Posted by Afam Nnaji | 2 years ago | 1,357 times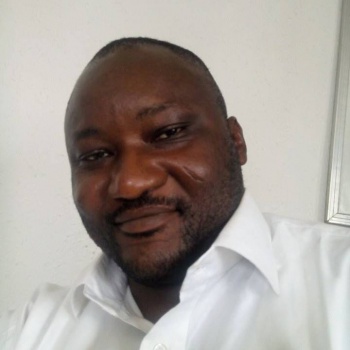 This is part 3 of a 5 part series. See part 2 here
From there the task moved to supervising both hydrostatic and pneumatic tests for process lines and signing them off as completed projects or reporting the tests as failed tests which the main contractor JGC didn't like because they were already behind schedule and that meant that they would be paying Mobil money that Mobil would be forced to pay to the company that had already paid upfront (as I heard) for the gas that would be processed and sold from that gas plant.
A good number of tests failed and we all had 2 - way radios so I would announce the failure of the tests and everyone with a radio would hear.
Then I started hearing rumours about JGC trying to reach me since they felt I was cancelling quite some tests which in turn led to delays on their part. One European not sure if he was British or Scot was sent home by Mobil when they found out that he was compromised by JGC. He was supervising the construction of storage tanks.
My mentor sent for me and asked me if I heard the rumor making the rounds about JGC wanting to reach me and I said I heard but no one from JGC contacted me. He asked me what I would do if they ever contacted me and I told him that this was a gas plant not an oil refinery and as such any gas leakage and possible explosion would be disastrous and that the life I may be saving by doing the right thing might be my own life assuming I ended up working in Bonny Island when operations started.
He told me he just wanted to be sure that he trusted me. JGC never contacted me until I left BRT.
Just when they were setting up the control room I asked for permission to see how it works and I was allowed to use the computers in the control room.
I realized that some components from sensors to actuators were not captured in the software and the software had components that didn't exist outside the control room from the feed through the process lines to the storage tanks. I listed those I was sure of and went to inform the Construction Manager who said that they would definitely modify the software. It was obvious the software was based on an existing gas facility the OSO/NGL Gas recovery project was modelled after. Not sure they developed the software based on what was actually built.
Those were the jobs I was asked to carry out but a couple of things happened while I was there.
1) Diesel offloading problem - the gas plant has 2 giant turbines for generating electricity for the entire plant. They were gas turbines but could be powered using diesel so it was a kind of dual fuel turbine.
I was summoned to the jetty where the barge that brought the diesel was docked and I saw the Construction Manager, the Site Manager and some other people. The guys that brought the diesel were also there with some of them smoking away. The diesel could not get to the pentane plus rundown tank that was supposed to be used as temporary storage for the diesel.
Chris Allard told me that was the problem and to be honest if I could disappear that day I would have just done that. How was I going to solve a problem I knew nothing about? What do I know about pumping machines? Seeing that they expected me to provide a solution I quickly said a small prayer and went to where the pumping machine was attached to the barge and asked them to start the pump.
They did and I started moving from that point to the storage tank while feeling the vibrations along the hose and they followed. My heartbeat increased as we got to the storage tank and luckily for me where I stopped feeling the vibrations was just above my head level and we started the return journey back to the barge and after a few seconds of making it look like I was deep in thoughts I told them that they should get another pump, preferably twice the capacity of the pump.
The Site Manager called Port Harcourt and asked them to buy the pump and ensure it was available by the time someone got to the Port Harcourt jetty from Bonny. 2 hours later the pump was in Bonny and the guys that came with the diesel replaced the old pump with the new one. Switched it on and by the time we got to the storage tank we could hear the sound of liquid getting into the storage tank.
I later heard that the cost of keeping the barge for an extra day was huge for Mobil so resolving the problem quickly was a welcome development.
With the diesel getting into the tank the Construction Manager told me that he needed me do one more thing for him. That he would want me to oversee the discharging of the diesel and it would take all night so he wanted me to be around just in case there was a technical problem. So, he wanted me to close for the day and have enough rest. A driver would pick me up by 10.00pm later. Everything went well and by 4.00am or 5.00am they were done offloading the diesel.
2) Surprise response from Gbenga to the Site Manager - after about 2 months in Bonny it became clear that the Construction Manager and most of the expatriates liked me but that became a problem for me because the Site Manager started asking me when I would return to Mobil House in Lagos.
Buddy Ellis informed me that the Construction Manager had written to Houston through the Head Office and requested for MPN to convert at least 3 people from the construction stage of the project to regular employees based on their performance but that the Site Manager insisted that Mobil wasn't indebted to youth corpers. He said his understanding of the Site Manager's position was based on the assumption that Mobil might agree to the request even if they gave approval to convert 1 or 2 and not the 3 and that he believed that even if they got approval for just 1 person that the Construction Manager would give them my name. He said the request was canceled/withdrawn by Chris Allard based on what Isaac Ogundeji said.
Perhaps, the Site Manager didn't want to make it look like he wanted to send me back to Lagos so he would ask me from time to time when I would be returning to make it look like the decision to return would be mine.
The last time he asked me that question was the day I was with my friend Gbenga and Gbenga responded, reminding him that if anyone had to return to Lagos due to space (that was Mr Ogundeji's reason) that the person would be him since he came to Bonny Island before me and reminded him that we got to Port Harcourt same day several months ago and he picked him and asked me to return to Lagos.
Let this sink. Gbenga was a youth corper like myself, he was Yoruba and he risked being sent back to Lagos just to defend me, an Igbo man. That experience helped in shaping my view about tribalism and I realized that generalization was a very stupid thing to do when talking about tribal issues in Nigeria. Gbenga is an RCCG pastor today and if he talks to me about Christianity I would pay attention to him any day.
Readers Comments
0 comments
No comments yet. Be the first to post comment.
---
You may also like...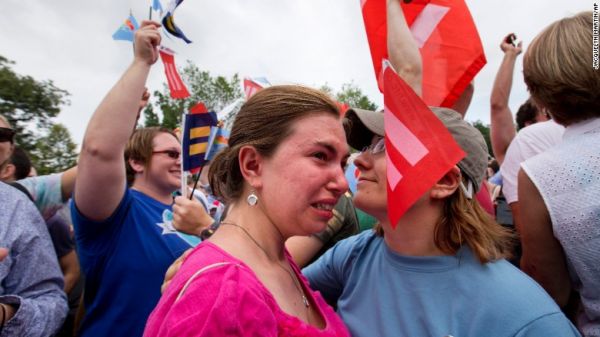 There you have it - same sex marriage is now legal nationwide in the US
What energy efficiency means in lay man terms
Atiku's book - My Life: A good book to read
Increasing attacks on electricity distribution workers avoidable
PMB's success is our collective success whether you like PMB or not
SON, Agency Plan Energy Efficiency in Households, Public Buildings