My NYSC days were exciting, why talk about scrapping such a scheme? Part 2
Posted by Afam Nnaji | 2 years ago | 1,654 times
This is part 2 of a 5 part series. See part 1 here

We quickly settled down in Mobil for the 1 year national assignment. I was sent to OSO/NGL Gas Recovery Project department, on the same 6th floor where Projects department was located in Mobil House.

Only 2 of us were sent to the department, myself and my friend right from the orientation camp Gbenga Adeyefa.

The main bosses late S.O. Otori and Sonaike were in Lagos but the real action was in Bonny Island where Mobil in a Joint Venture arrangement with NNPC was building a 50,000 gas facility at the Bonny River Terminal, it was a natural gas liquids project that got feed gas from OSO condensate field and other associated gas production platforms and got separated into propane, butane and pentane and above. These were usually flared and wasted.

NLNG is also a gas facility with NNPC being in a Joint Venture arrangement with Shell, Total and Eni.

Both Mobil's OSO/NGL Gas Recovery Project (started production in 1998) and NLNG (started production in 1999) were being constructed as at that time.

We were told to get our things ready that we would be heading to Bonny Island. The logistics department made the necessary arrangement from flight to our stay at Intels camp along Aba Port Harcourt expressway where we would be picked up from and sent to Bonny Island by boat.

The Site Manager Isaac Ogundeji (the highest ranking Nigerian on ground in Bonny) came to the Intels camp and after a brief introduction and chat announced that he had just one space in the staff house in Bonny Island so only one person would be following him to Bonny Island.

That was how my friend Gbenga left with him and arrangement was made by the logistics department in Port Harcourt to book me for the next available flight back to Lagos.

I returned to Lagos and continued doing regular office work and would gist with Gbenga from time to time and I was already longing to visit Bonny.

The Site Manager would come to the head office from time to time and a good number of times he would give me some tasks to carry out for him and I would happily do whatever he asked me to do.

After about 3 or 4 months he came around and out of the blues he asked me if I still wanted to come down to Bonny and I answered in the affirmative. He asked me to tell the guy in charge of logistics to sort out my flight arrangements and accommodation in Port Harcourt and the Port Harcourt logistics team would deal with the Port Harcourt to Bonny Island trip.

With my movement to Bonny confirmed we (fellow corper friends in Mobil) went to the beach for picnic/send forth party kind of since I was going to be away for some time.

About a week later I was airborne heading to Port Harcourt as in my 2nd Missionary journey to Bonny Island.

Port Harcourt to Bonny Island was about 45 minutes to 1 hour and what greeted me was a massive construction site with safety boots and hard hat wearing people everywhere. From the main office I was taken to the site office where I met Gbenga and he made me to immediately feel at home.

At close of work we all joined the staff bus and the bus dropped about 3 or 4 of us at the staff house and I was taken to my room. Nice environment. Everything was provided including a table tennis board.

As at that time, Bonny Island was one huge construction site with major projects going on from NLNG to Mobil's OSO/NGL Gas recovery project and the Island was home to Shell's export terminal.

No time to waste so by the time we got to the office the next morning they needed to place me somewhere considering the fact that the gas plant was still being constructed and I read Chemical Engineering so there was no natural department for me to be sent to.

Supervising as owner's field representative civil works was my first assignment. Checking strengths of fabricated concrete slabs, blocks etc based on the standards was my responsibility.

I did this for almost a whole month and the guy that was handling the documentation for everything happening on that site needed to go for time off and I was drafted to do that job until he returned. He quickly told me how things worked or how things were supposed to work since every single correspondence between Mobil being the client and the major contractor Japanese Gas Company (JGC) and the sub contractors passed through that office.

From complaints to requests for modifications to inspections to sign offs of certain aspects, it was the heartbeat of the project.

About 4 days after I resumed there I was summoned to the office of the man who got all the correspondences after being processed. I got in and saw the man Bernie Montgomery, Buddy Ellis (may his soul rest in peace) and Chris Allard the Construction Manager.

I was informed that they were impressed with what I was doing, they said I was pretty fast and there were no errors and that they would want me to remain in that office going forward.

Before I could respond I was told that even if everyone at the construction stage left at the end of the project that I would remain for at least 6 months to 12 months based on how important the office was to the gas facility.

I thanked them for the trust, kind words and offer but politely and respectfully declined reminding them that I read Chemical Engineering not Documentation Engineering and that I needed to acquire all the necessary knowledge and practical experience I could acquire so that I could use them either right there in Bonny Island or elsewhere.

However, I made a promise to always step in whenever the guy went on time off but manning that desk permanently wasn't going to work.

They thanked me for my being open and straightforward with them and I was asked to return to work.

That was how Buddy Ellis became my mentor as he would always advice me from time to time while Chris Allard the Construction Manager would sometimes drive down to the site office to pick me to solve problems in his office and luckily for me I never failed to solve the problems he gave me to me to solve.

Buddy Ellis would tell me that I would be his boss one day in Mobil. He was an old man, was in his 50s then but working for Mobil on a contract basis.

When the Documentation guy returned I was now asked to witness as owner's field representative things like sand blasting of process pipes and the building of the storage tanks, they had 4 massive storage tanks (2 for propane and 2 for butane) and a smaller storage tank for pentane plus.
Readers Comments
0 comments
No comments yet. Be the first to post comment.
---
You may also like...
Why are we afraid of being wrong?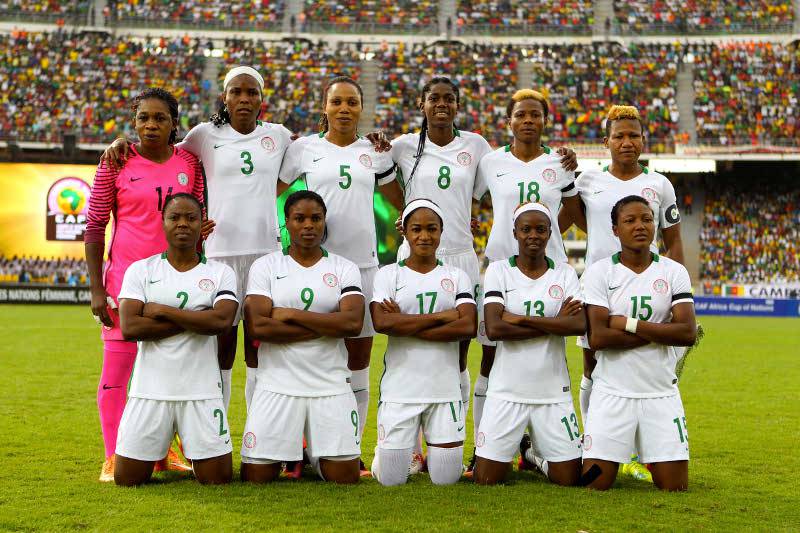 Nigerians should take it easy on the Sports Minister please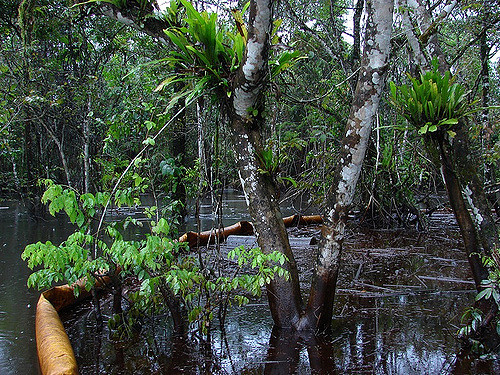 South South region the only region without a plan B
Not knowing how powerful you are is a disease
So, medical students now have to spend 11 years in the university according to NUC?
Senseless killing in the name of religion