My NYSC days were exciting, why talk about scrapping such a scheme? Part 1
Posted by Afam Nnaji | 2 years ago | 1,443 times
By the time we were rounding up the NYSC orientation camp in Lagos my step mum asked me where I would like to serve in Lagos and I said Mobil just because I liked the name as I knew nothing about Mobil then other than it was one of the oil companies in Lagos.
My step mum (may her soul continue to rest in peace) was the NYSC Zonal Inspector in charge of Eti-Osa so I was posted to Mobil for my primary assignment. I reported to Mobil like all other corpers with our letters and I went to see the Human Resources Manager, one de-tribalized Yoruba man RO Adewale, my step mum told me to see him when I got to Mobil.
I introduced myself after greeting him and he told me that we would be writing a test and that he was told by my mum that I wouldn't have any issues with any such tests and I said I was ok and ready for any test.
The test came and it appeared as if majority of the corpers from across River Niger conspired to fail the test while our brothers and sisters from the other side of the Niger all passed. Believe it or not, that was an eye opener as to what happens in recruitment and HR officers in such places.
When the rejection and acceptance letters were being typed I went to the HR Manager's office to tell him that they were typing my rejection letter that they said I failed the test but I was certain I passed because the test was easy.
He got up and asked me to follow him. He got to the office that handled the test and told them 'When Mobil needs youth corpers you go and ask or plead with her mother and you will not take her son for NYSC?'. That was how the rejection letter automagically turned to acceptance letter and I was sent to OSO/NGL Gas Recovery Project department with late SO Otori and Shonaike in charge.
A classmate of mine from ESUT had the same issue and I pushed her into the HR Manager's office. The man saw me and asked me if there was any problem since I have been accepted. I told him this my friend her is intelligent and couldn't have failed the test. He picked up his phone and called one of his friends in the Capital Projects department and said after exchanging pleasantries with the person he called 'I have your sister her with me, do you have any space for her for her NYSC?'.
The person must have answered in the affirmative because she was accepted and sent to the 6th floor. She is still with the organization today as a regular.
RO Adewale wasn't the type to play tribal politics. He was well respected.
Within the next 2 to 3 weeks we discussed the fact that we were being asked to make tea and bring visitors up from the reception for some of our bosses and wondered how that was going to be the training we came for in Mobil for our service year.
We complained officially to Mobil and they sent an internal memo to all managers to stop using youth corpers for such tasks and that we should be trained. That was how we stopped being used for tea making and fetching of visitors.
OSO/NGL Gas Recovery Project , located in Bonny Island is a Joint Venture arrangement between Mobil with 51% as operator and NNPC 49%. A 50,000 bpd facility that takes in feed from the OSO condensate field and other associated gas production.
A gas plant that turns waste to wealth in a spectacular fashion and it was still under construction when I was serving so our manager asked 2 of us that read engineering to get ready to head to Bonny Island where the action was.
That was how myself and my good friend Gbenga Adeyefa confirmed our Red Horse booking to Port Harcourt and from there to Bonny Island.
We got to Port Harcourt and we checked in at the Intels Camp where Mobil was using apart from Hotel Presidential and a twin duplex just opposite Rumuola junction side.
The Site Manager in Bonny, the highest ranking Nigerian there, Isaac Ogundeji knew we were heading to Bonny and he came to see us and he said '2 of you can't go to Bonny now, I have a space for one person' so Gbenga was asked to proceed while I returned to the head office in Lagos'.
I liked Isaac Ogundeji, a nice man, blunt to the core and a very intelligent man.
He would come to the head office from time to time and say 'Nnaji, how are you doing, hope fine' and I would tell him I was doing fine. He would give me tasks to carry out most times he was around in Lagos.
About 4 or 5 months later he came to Lagos and said to me 'Nnaji, get ready, you are coming to Bonny, I have space for you now'.
I began my 2nd missionary journey to Bonny Island about 3 days after the personal announcement.
Over there in Bonny I would have a very exciting time as a corper which led to the Construction Manager Chris Allard sending 5 signed original recommendation letters to me through Isaac Ogundeji detailing things I did that I didn't even realize were important towards completing the project on schedule.
A copy of one of the letters along with my NYSC discharge certificate and an application letter would get me my first job at ABB SOIMI in Rivers state even without any interview. It appears oyibos trust themselves and it was either they believed what the construction manager of such a huge project wrote on face value or they confirmed that it was indeed real.
But I was never invited for a formal interview before being given a job, a job I never started because of a lingering community problem at Omoku.
It was while I was waiting for the community problem to end that I heard that the final test/exam for the Shell Spcial Intensive Training Program would be written in Port Harcourt and that Shell would be paying N5000.00 as transportation expenses for those coming from Lagos and I was already in Port Harcourt so it was I was going to get a free N5,000.00. I wrote the first test/exam when I was still in Lagos.
I needed a football boot badly and if you knew Elelenwo those days they played football every evening not weekend football ooo. A good boot went for about N2,5000.00 so I went for the test, collected the N5,000.00, crossed the Aba Port Harcourt expressway and went straight to the market to buy the football boot.
I was still enjoying my boot while waiting for the community problem at Omuku to end when I got a letter from Shell to report to Edjeba, Warri for the Shell SITP that was run by Robert Gordon University, Aberdeen Scotland.
Will write about my experience in Bonny Island in Part 2.
Readers Comments
0 comments
No comments yet. Be the first to post comment.
---
You may also like...
Between Functionality And Beauty - Where Lies The Future Of Web Development?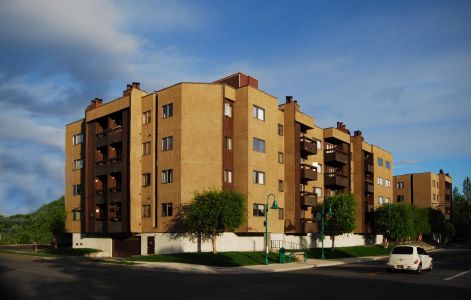 Properties and structures don't make a state or region great, people do!!!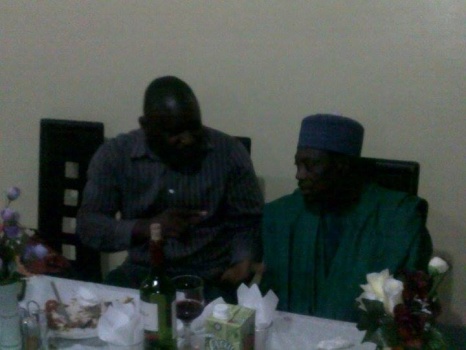 Most strict handlers in schools meant well even if things didn't add up then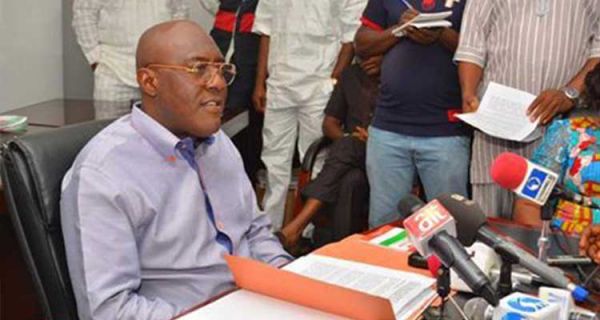 Stop poaching our achievements, fulfil your bogus promises – PDP tells APC
All well meaning Nigerians will definitely want to help the president to succeed but the question remains - how?
I agree with Fr Mbaka on this issue of Biafra and the need to stop sending our unarmed young ones out to be shot