The craziest election I ever took part in and won
Posted by Afam Nnaji | 2 years ago | 1,275 times
Sometime in January or February 2000 in Warri, Delta state about 100 of us came from different parts of Nigeria for the Shell Special Intensive Training Program that was handled by Robert Gordon University Aberdeen, Scotland to select the officials of the Hotline Press board.
The previous SITP Batch 1 formed the Hotline press and it was the official newsletter for the SITP trainees.
Those that indicated interest to be part of the Hotline Press board were gathered in one of the flats where manifestos would be read and defended and elections proper would be held.
Now, inside the Shell Estate, Edjeba I was in an unfamiliar terrain. That would be the first time I would be in an environment since after my primary school where lots of serious minded people were, in fact, some couldn't speak pidgin English so the only way you would communicate with them if there was any need to do so would be to speak flawless English not the typical 'Na me na you' kind of English we spoke in ESUT especially for those of us that spent about 70% of our time in the university from year 1 till we graduated at the Students Center playing cards (kpashi).
I became so good at play cards that I would not even use my money to gamble, guys from IMT and some from ESUT would trust me with their money to play kpashi with and I would make enough money to buy whatever we wanted from drinks to food to extra money to take home.
So you could imagine the new environment I found myself in and I made up my mind that I was going to take advantage of whatever the program would offer me so I indicated that I would like to be the Hotline Press Vice Chairman.
My only reason for wanting to become the Vice Chairman was to hide behind the Chairman to learn how things could be done in an organized manner with all these Queens English speaking friends.
The first shocker came almost immediately as I was told that since there were only 2 candidates vying for the position of the Chairman that the election would have 3 of us as candidates. I quickly reminded the election organizing committee that I never said anything about wanting to become Chairman since I had no experience.
They insisted that the election would be for 3 candidates and when the time for the candidates (2 experienced candidates and I "a lost at sea' candidate) to reel out their manifestos and plans for the Hotline Press came it was more of Afam asking the committee a very simple question - could you explain to me what the job and responsibilities of the Chairman of the Hotline press were because I didn't have a clue.
They explained the responsibilities to me and after introducing myself when it was my turn to tell the other trainees why they should vote for me I reminded everyone present that I had zero experience in such things and that indeed I only wanted to become the Vice Chairman so as to learn a thing or two from the Chairman but if the responsibilities of the Chairman were what I was told that I was certain that I would be able to deliver.
Obviously, the other 2 candidates were very experienced and had enough knowledge to handle the job and I nearly stepped down even before the election after listening to them but I was like 'who go beat me if dem no vote for me since I no kukuma get any experience?'. It was a clear case of "he that is down needs fear no fall".
The trainees voted and I was one of the 2 remaining candidates. At that point I told myself that I have tried jare even if I no win.
Time for manifestos and final campaign came and I told the trainees 'what I told you guys before has not changed, I don't have any experience but if the job and responsibilities were what I was told earlier that I was certain I would deliver no matter what'. I now asked them to tell me if there was any other extra responsibility to what I was told and they assured me that there was no other responsibility apart from what I was told.
They voted and by the time they were done counting I was announced as the winner of the election and that was how I became the Chairman SITP Hotline Press.
The pioneer Chairman was Engr Muazu Magaji, the former Commissioner for Works in Kano state.
I spent the rest of the year defending and getting every single thing the Hotline Press team said they needed from Shell to deliver quality publications even as Shell insisted on reducing cost while expecting our team to better what we met on ground.
Then meetings would be held from time to time to appraise what we have done and deliberate on how to do better after meeting our set targets.
In fact, I would always defend the team's request with the Program Coordinator Mr Tony Akpokene on why all we had on the list should be provided and I always got everything. Over time, the man got tired of my persistence and once I entered his office he would ask if he needed to approve anything and if I ever answered in the affirmative he would tell me to bring it let him appraise and sign.
Lesson learnt
Honesty pays. Imagine what would have happened if I pretended I knew anything about managing a team that election night.
Your ability to admit what you do not know pays. It is not a crime not to know something. In fact, you can always learn about things your were ignorant of just yesterday today.
People would trust you when you are honest and straightforward with them. People want to be sure that your word would at least mean something.
Do not be afraid of trying out new things. You may be shocked at what you could achieve if you dared.
While going through some stuffs this morning I came across a copy of the Hotline Press magazine and the events of that night at Edjeba played like a movie and I decided to do this piece.
You will find in the attached image the current Managing Director of Shell Nigeria Gas, he was the CASHES Editor, a Chelsea fan for that matter ooo hehehe.
20 years gone like that!!!
Readers Comments
0 comments
No comments yet. Be the first to post comment.
---
You may also like...
After Russia's UN veto, US talks of "coalition of the willing" against Syria
The delay in appointing ministers and forming a proper government is proof that President Buhari wants to be his own man and not a tool to be used by APC
Need to introduce logic as a subject in Nigeria
No one messed with Nigeria and Nigerians under General Sani Abacha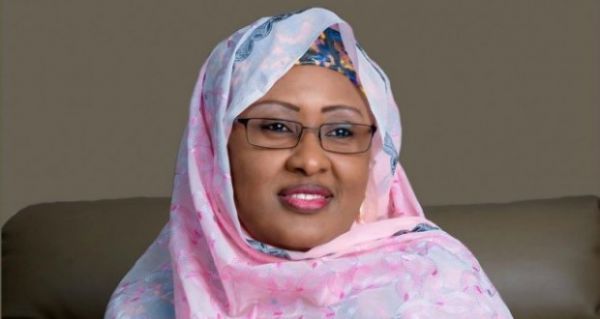 The wife of our president calling a sitting governor a mad dog?
Your vehicle catalytic converter may have been long stolen without your knowledge