Sale of our refineries: Olusegun Obasanjo was right, late Umaru Yar'adua was wrong
Posted by Afam Nnaji | 2 years ago | 1,766 times
Before former president Olusegun Obasanjo left office in 2007 he had concluded plans to sell off the two refineries that had been producing at a loss without any end in sight and actually sold the 2 refineries to Alhaji Aliko Dangote who led a consortium of investors and actually paid $750m to the government.
Unfortunately, his successor, late Umaru Musa Yar'adua reversed the sale of those refineries and refunded the $750m paid to the FG back to Alhaji Dangote.
'"So, I went to him and said 'why did you do this'? He said it was because of pressure. So, I said 'so the pressure of some people was more important than the interest of the whole nation'! - Olusegun Obasanjo on late Yar'adua's reason for reversing the sale of the refineries'
Alhaji Dangote is currently building about a 650,000 barrels/day petroleum refinery in Lagos State as I write this.
This is 2020 and those refineries keep wasting scarce resources all in the name of keeping them running while producing little or nothing even as Nigerians are left at the mercies of both the international crude oil price and the foreign exchange fluctuations.
Put differently, as things stand today if the international price of crude increases to say $120/barrel the pump price might jump to over N250/litre or N300/litre.
In June this year, the 3 refineries in Nigeria while processing no single crude due to maintenance work still incurred over N10bn in expenses.
Between 2014 and 2018 the 3 refineries had an accumulated loss of over N1.6trillion based on a Premium Times report.
And if the exchange rate becomes too unfavorable to our naira the pump price may hit N400/litre or more because we import refined petroleum from some countries that are even as small as some states in Nigeria even as the 8th largest exporter of crude oil in the world and number one in Africa.
How did we get here?
We have the raw materials (read crude oil) but to make use of refined fuel for a population of over 200 million people we must import refined petroleum from countries that simply make their own refineries work whereas we have allowed our own refineries to become as wasteful as any unproductive setup could become without any serious plans to fix the rot there.
Would these refineries remain unproductive if there were being handled or owned by private individuals or organizations?
The refineries are simply seen as avenues for those working there either on merit or based on appointments to take their own share of the national cake even when running a refinery properly from getting the crude oil to refining it to produce things like PMS, kerosene, diesel, bitumen etc is not rocket science. In fact, some individuals without using any sophisticated equipment are able to refine crude oil locally in the Niger Delta.
Even during the civil war people were producing refined fuel from sources other than crude oil.
You can get refined fuel from coal simply by hydrogenating coal - a process of basically reversing the normal process of hydrocarbons decomposition by forcing hydrogen on the carbon (coal).
Why are our refineries still gulping money and not producing anything today?
Shouldn't this fact make it clear that late Yar'adua's decision to reverse a well intentioned decision of Olusegun Obasanjo to sell of the refineries was a mistake and a wrong one?
Have you bothered to compare what the costs of refined fuel would be from our refineries vs the imported refined petroleum?
The masses are being made to pay for incompetence, corruption, nepotism and general poor performance of every single person that is involved in the running of these refineries.
Every single cost associated with producing and exporting crude oil from Nigeria from storage to handling, export related charges and shipping costs on one hand and importing refined petroleum from other countries with the attendant profit margins at every stage plus storage, handling, shipping, import charges, and other leakages is being borne by the masses who ordinarily should enjoy cheap access to refined fuel considering the importance of refined fuel in our day to day activities in Nigeria from vehicles and industries to generators (thanks to the issue of poor power supply).
Even from a business angle it would pay Nigeria to sell these refineries (or whatever is left of them) for N1.00 than for Nigeria to be wasting money keeping them up without the refineries producing anything. The refineries cannot even pay the workers that produce nothing without the FG pumping in money there.
What sort of business is that? What economic policy supports this?
Mr President should as a matter of urgency sell off these refineries to private individuals or companies if the government cannot force the people running them to produce at a profit.
NLNG is a gas plant. OSO/NGL Gas Recovery project is a gas project. Both are in Bonny Island making money for both Nigeria and the JV partners.
If these plants are making money simply because they are being run properly why are our refineries not being made to be useful?
Are whatever reasons late Umaru Yar'adua gave for reversing the sale of these refineries still valid today considering the reality on ground and how quickly the pump price of PMS could hit N300 based on the price of crude oil at the international market and/or the issue of foreign exchange?
Away with the politics. Let the government do what is best for the over 200 million Nigerians that Mr President swore to defend and protect.
Libyans under late Muammer Ghaddafi had access to heavily subsidized fuel as part of Ghaddafi's philosophy of 'The land belongs to those who work it' where the country's wealth was put to use for the benefit of the people.
Which responsible farmer would plant and harvest yams, own yam barns and still buy yams at the yam markets in another village to feed his family at whatever price other yam farmers sell their own yams?
Sell off the refineries now and try to remedy the mistakes of the past before things get worse and naturally get out of hand especially now that Nigerians are being made to pay higher costs for services like electricity, fuel etc while other countries are busy looking for how to subsidize costs and offer all sorts of palliatives to help cushion the effects of the over 6 months COVID 19 induced lockdown that has wrecked havoc on the economies of different countries across different continents.
Finally, deregulation and/or removal of subsidy should be in line with pushing for improved local production of refined fuel or refining of crude oil and not when we rely heavily on importation of refined products from outside Nigeria.
As things stand today the deregulation policy favors the countries that refine crude oil in their countries and export refined fuel to Nigeria when Nigerians should be the major beneficiaries of such a policy.
Should a war break out in say the Middle East today we might wake up one money to see that the pump price has jumped to N500/litre which simply means that we are not even in control of what happens to the final cost of these refined products and that is real tragedy in all of these.
We need not compensate or reward failures or corruption. Sell these refineries to serious private investors and see how they will turn things around - not the usual money wasting Turn Around Maintenance (TAM) we have been dealing with over the years.
Readers Comments
0 comments
No comments yet. Be the first to post comment.
---
You may also like...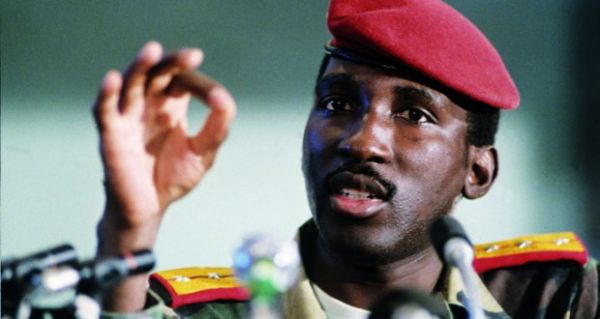 Justice for Sankara? Ex-president wanted over killing of Thomas Sankara
Your vehicle catalytic converter may have been long stolen without your knowledge
SON, Agency Plan Energy Efficiency in Households, Public Buildings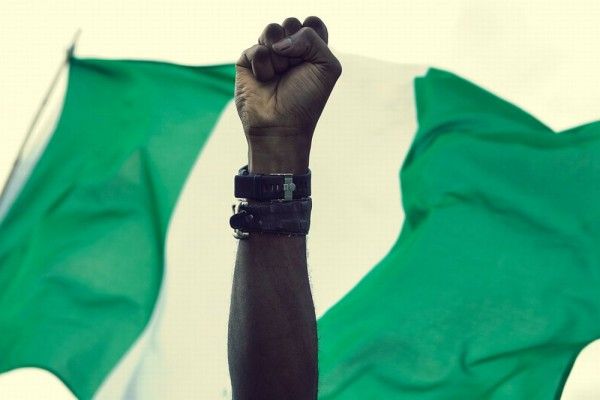 We must not self destruct!!!
JAMB exams whether online or offline should not be a big deal!!!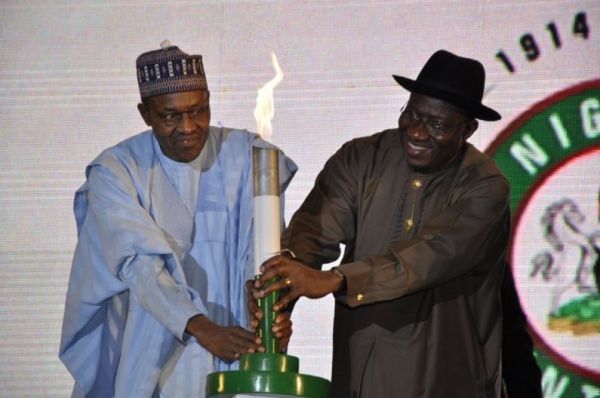 Political campaigns are over, we have one Nigeria to support and build