As Enugu state takes the lead in the number of COVID 19 positive cases in the South East
Posted by Afam Nnaji | 2 years ago | 1,604 times
Enugu state is in the hands of God according to the governor of Enugu State.
Enugu state now has the highest number of COVID 19 positive cases in the South East.
About a month ago nurses from the Enugu State University Teaching Hospital (ESUTH) protested the lack of personnel protective equipment in hospitals across Enugu State following the outbreak of COVID-19.
A few weeks ago the Association of Resident Doctors at the Enugu State University Hospital, ESUT-Parklane embarked on a indefinite strike.
And the response from the governor was what?
Should things be allowed to degenerate to the level that those in the front lines combating this deadly virus have to protest or go on strike before the government gets to do the right thing?
With the state leading other states in the South East can we still say that Enugu state is in the hands of God and not in the hands of the elected governor that was put in office to take charge and solve problems using resources belonging to the state?
God will not do for man what man has been given the powers to do.
COVID 19 does not forgive. If you take it for granted it will deal with you. With COVID 19, there are always consequences for whatever actions you take concerning the virus.
Leave Enugu state in the hands of God and watch Enugu people begin to die from the virus.
The over 100,000 deaths recorded in places like China, US, UK, France, Italy etc happened in spite of the supposedly better healthcare systems in those places and we are allowing doctors to go on strike in Enugu state while focusing attention on the building of stadium and other infrastructure that do not have any direct or indirect benefit to the people at this very time.
Enugu state governor must confront this issue squarely to save the lives of the people he was elected to govern.
This is not the time for slogans that have little or nothing to do with dealing with a serious problem.
Readers Comments
0 comments
No comments yet. Be the first to post comment.
---
You may also like...
Enugu - Onitsha expressway is neither impassable nor a death trap
Until we begin to think through issues without unnecessary sentiments and emotions we will continue to move from one blunder to another
Accusations must make sense or come with evidence for people to believe them
Before APC sell this lie, remember that we track, monitor and rate projects at NICAPROM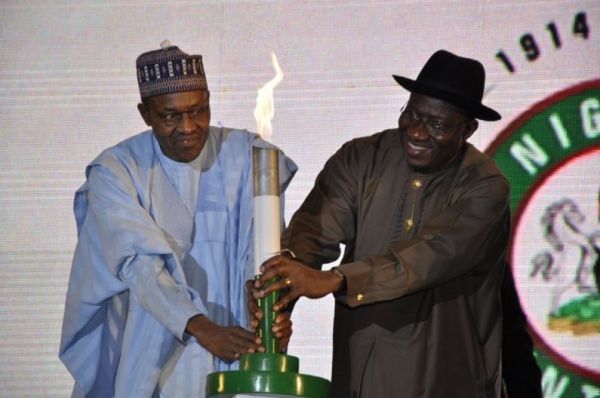 Political campaigns are over, we have one Nigeria to support and build
The FG is not stopping the state governors in the South East from developing the natural resources in Igbo land