Where are Nigerian universities and research centers in the global race to find a cure or vaccine for COVID 19?
Posted by Afam Nnaji | 2 years ago | 1,254 times
The only good thing that will come out of this Chinese virus for those Nigerians that will survive it is that the federal and state governments will pay more attention to our public schools, teaching hospitals, research centers and health care system as a whole because all our leaders have been doing since they starting ignoring public schools and hospitals and focusing on private schools and hospitals that are out of the reach of the common man have blown up in their faces.
With all the money they have acquired they cannot fly abroad for treatment and most private hospitals don't have the type of qualified personnel you will find in general hospitals.
I have always warned that if our leaders do not work towards distributing our nation's wealth fairly that their children even if sent abroad for their education and the children of the poor will still meet one day either on the expressways where they could be robbed or kidnapped or in the homes of the children of the rich where they could be attacked and robbed especially in the middle of the night
I was always dwelling on poverty when talking about such social injustice not knowing that China had a different package in the form of COVID 19 that has become a leveler where both the poor and the rich get to settle for public hospitals as they battle to survive the COVID 19 pandemic.
Check out the news and you will hear about different universities and research laboratories in different countries and continents researching and working towards developing drugs and vaccines to combat this virus.
What of Nigeria, the giant of Africa and the most populated black nation on earth? Don't we have universities and research laboratories?
Nigeria alongside other smaller African nations that may be as small as some states in Nigeria are waiting for grants, aid, drugs, test kits, nose masks etc from other countries and world bodies that are finding it hard to contain the virus in their own countries.
Have Nigerian students that are not even our straight A students not broken academic records in universities in America, Europe and Asia?
The funds the federal and state governments should provide to help our public universities and research laboratories compete and become useful are routinely looted and used to buy state of the art cars, houses and stashed in different bank accounts by our leaders to ensure they have enough to send their kids to the best schools abroad and of course to plan for vacations outside the country from time to time.
Corona Virus has done more to expose the foolishness of the typical corrupt leader or government official that may be forced to settle for the same public hospital that under normal circumstances they and their families would never have dreamt of visiting.
Readers Comments
0 comments
No comments yet. Be the first to post comment.
---
You may also like...
Let us hope that EFCC and the judiciary will seize the opportunity and build on this momentum by going after other politicians
PMB's success is our collective success whether you like PMB or not
As opposition campaign options continue to narrow
Why Nigerians should be allowed to bear small fire arms for protection
As Mr President suspends implementation of RUGA project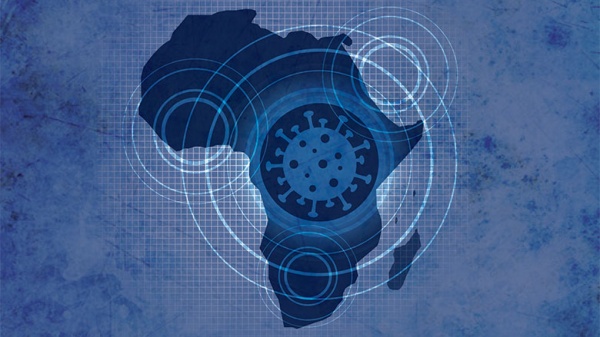 Why worry about Africa instead of countries and continents being ravaged by coronavirus?