With FixIt the government will know about bad roads and fix them accordingly
Posted by Afam Nnaji | 3 years ago | 1,463 times
The quality of our roads whether in densely populated urban areas or in rural areas is mostly poor, from pot holes to failed portions of roads especially existing roads that could have benefited from periodic or routine maintenance.
Leaking roofs or blown away roofs in some public schools, very dirty rest rooms in our tertiary institutions and public hospitals etc are some of the things we see and complain about everyday.
The problem
Having a trusted and transparent platform where real and actual data concerning these failing or failed infrastructures could be easily accessed has been a major problem and as such many government agencies get away with the poor state of our public infrastructures.
Most times, even genuine complaints are treated as the works of the opposition politicians.
The solution A picture they say is what a thousand words so you can only imagine the impact having pictures of such failed or failing infrastructures like roads, schools, hospitals listed and sorted according to states and even LGAs would have on the state governments and the federal government. FixIt is aimed at solving this problem in a very simple manner.
Users, yes citizens get to take real pictures of bad roads, schools, hospitals etc and upload them on the FixIt platform where they are vetted and sorted before being published.
Why vet the pictures you might ask?
There are a lot of old pictures that are always recycled by people when complaining about the bad state of roads and some of the roads may have been rehabilitated since the pictures were first published so we ensure that such images would not be listed as such would mean that the public and the government are being fed incorrect information. So, every picture uploaded or submitted is vetted before they go live on the platform.
Objectives
The idea is simple, government agencies get to see first hand the actual states of our roads or schools as captured by the people that use them. Responsible government agencies would of course do whatever they can to fix the roads, schools, hospitals etc because no leader would want to be associated with failure. There is a top 10 section where the states are ranked based on the number of listings they have on the platform.
How it works
FixIt is part of NaYourNews.com, a new online news website that was setup to provide propaganda free news and sound analysis of issues from credible and intelligent contributors to Nigerians.
It is accessible from the web and an already developed android app will be made available on the Google PlayStore shortly. Anyone can use FixIt to submit pictures for free.
Users can simply tap or click the 'Login with facebook' button to access the picture upload section if they do not want to create an account on the website. Using the upload picture button you can upload whatever picture you've taken with your phone and you can select the state, LGA, landmark and a brief caption for easy identification and click on the submit button. It is that simple and straight forward.
Updates
Every picture on the platform has a status that could be used to track the infrastructure it represents so it is possible to see a picture's status change from 'New' to 'Fixing ongoing' to 'Fixed' or 'Repaired'.
This will help to provide up to date feedback to the public concerning the infrastructures that have been listed and probably fixed.
Join us to help report failed or failing public infrastructures for the relevant government agencies to see and fix them using the FixIt platform.
Visit
https://nayournews.com/fixit/
to view roads and schools that have been listed and start uploading pictures of bad/failed raods, schools, hospitals etc.
Readers Comments
0 comments
No comments yet. Be the first to post comment.
---
You may also like...
Not knowing how powerful you are is a disease
Start thinking about starting your own business, the earlier the better because even after retirement you may begin to learn to be an entrepreneur!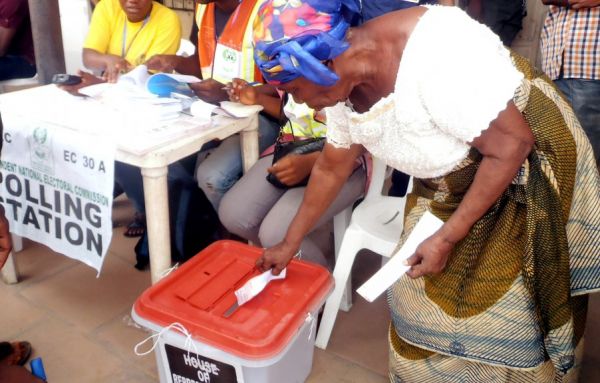 No amount of FG involvement or influence should affect the choice of the masses even if they send in soldiers, SSS and have control over INEC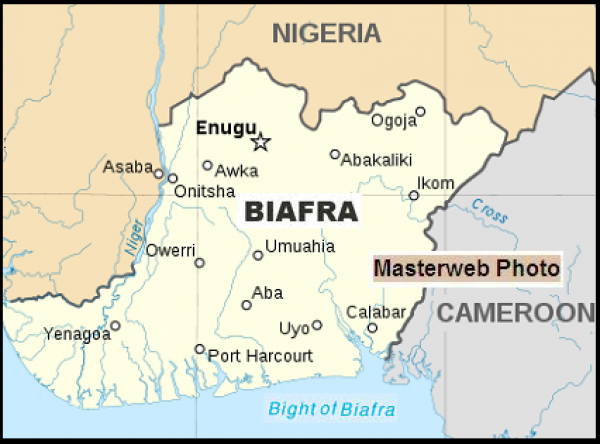 Biafra Republic existed between 1967 and 1970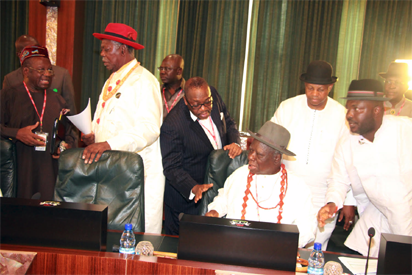 Any difference between the Niger Delta leaders and Northern political elite?
While asking for a president from the South East just readjust your expectations because that person will most likely disappoint you