Driving in Lagos is hell for both the driver and the passengers
Posted by Afam Nnaji | 4 weeks ago | 192 times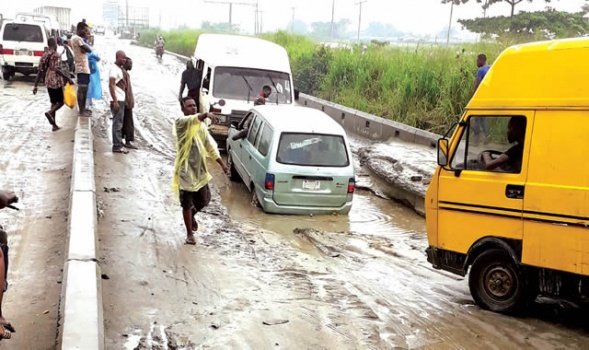 Ask Lagosians who they will support and vote for if a gubernatorial election is held in Lagos today between Ambode (PDP or even APGA) and Sanwo Olu (APC) and you will be shocked to know that majority will vote for Ambode and that includes APC supporters.
Driving in Lagos is hell for both the driver and the passengers. The vehicle is not spared. The roads are terrible. The traffic situation is out of this world.
People get to spend 8 hrs on the road when a year ago it took them just 45 mins.
Is it because our economy is not productivity based that we do not care or give a damn about these lost man hours?
Hours wasted on the roads looking at other people and vehicles stuck in traffic?
What does it take to maintain roads? Why do we even have to wait until roads are completely destroyed before they can be rehabilitated?
Readers Comments
0 comments
No comments yet. Be the first to post comment.
---
You may also like...
Coal - a natural resource that can drastically change Igboland!!!
Will Christianity embrace polygamy to counter increasing Muslim populations in Christian nations?
Military to Lai Mohammed: We're not fighting Boko Haram with inferior weapons
The truest test of a man is what he does with power and authority available to him
Special anti corruption courts not President Buhari's honesty needed to fight corruption in Nigeria
Why keep funds that banks were using to do business in CBN vaults all in the name of TSA?