They now respray and reprint updated expiry dates on expired fire extinguishers
Posted by Afam Nnaji | 9 months ago | 498 times
That brand new fire extinguisher you bought and kept in your car may be as effective as your saliva when it comes to using it to quench fire even if the expiry date is boldly written as 2023.
Well, that is the long and short of what I learnt from VIO when I went to test the car for road worthiness 2 days ago.
According to them, the sellers simply spray expired fire extinguishers with red paint and print every other information including the updated expiry date for the same expired product.
I told the guy I bought the fire extinguisher from what I found it and he promptly claimed that it was his boy that bought and sold such that he doesn't deal on fire extinguishers even though he was eager to sell another one to me for another car just before I gave him the news he wasn't expecting.
Nothing wey some of us no go do to make money in this country even when lives are recklessly put at risk.
What next? Avoid getting fire extinguishers from traffic or shops that may be engaged in this respray and reprint updated expiry date nonsense.
Readers Comments
0 comments
No comments yet. Be the first to post comment.
---
You may also like...
The society has a role to play in the fight against corruption
I agree with Fr Mbaka on this issue of Biafra and the need to stop sending our unarmed young ones out to be shot
China to the rescue: Zimbabwe on the path to economic recovery
What is the need for formal education if the product cannot rise above the level an illiterate is operating from?
12 signs of depression in men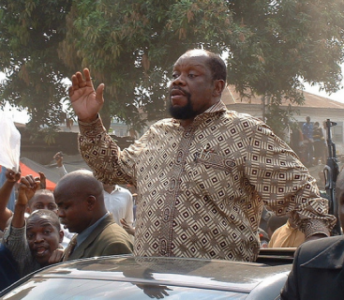 So, Ojukwu was actually brilliant, had foresight and was astute?