They now respray and reprint updated expiry dates on expired fire extinguishers
Posted by Afam Nnaji | 3 years ago | 1,421 times
That brand new fire extinguisher you bought and kept in your car may be as effective as your saliva when it comes to using it to quench fire even if the expiry date is boldly written as 2023.
Well, that is the long and short of what I learnt from VIO when I went to test the car for road worthiness 2 days ago.
According to them, the sellers simply spray expired fire extinguishers with red paint and print every other information including the updated expiry date for the same expired product.
I told the guy I bought the fire extinguisher from what I found it and he promptly claimed that it was his boy that bought and sold such that he doesn't deal on fire extinguishers even though he was eager to sell another one to me for another car just before I gave him the news he wasn't expecting.
Nothing wey some of us no go do to make money in this country even when lives are recklessly put at risk.
What next? Avoid getting fire extinguishers from traffic or shops that may be engaged in this respray and reprint updated expiry date nonsense.
Readers Comments
0 comments
No comments yet. Be the first to post comment.
---
You may also like...
Most Nigerians are pretenders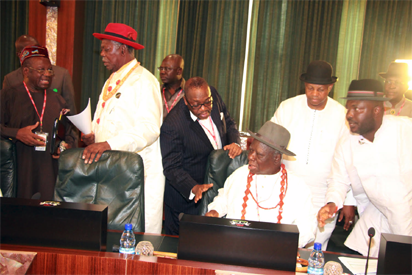 Any difference between the Niger Delta leaders and Northern political elite?
Beyond likes or dislikes for APC we should know when the dignity and pride of Nigeria are at stake
A good leader will naturally inspire the people
No, we simply want Nigeria to make progress and life better under PMB who is the incumbent president of Nigeria
You will see all sorts of propaganda and fabricated intelligence from the US all targeted at the FG