Before Boko Haram come for the rest of us
Posted by Afam Nnaji | 3 years ago | 1,755 times
If only President Buhari and the APC led FG had built on the successes recorded by former President Jonathan and the PDP led FG in the fight against Boko Haram in spite of sabotage both from within and outside Nigeria the issue of Boko Haram would have been history today.
As at the time the presidential election took place in 2015 there was no LGA Boko Haram controlled and there was no violence or attack that was recorded on election day.
I have seen videos of Boko Haram surrounding and killing 70 soldiers flying about and have refused to watch them.
These soldiers are losing their lives just to keep us safe and no sane Nigerian should be happy at such a negative development.
Ask yourself what would happen should Boko Haram defeat the army - they will come for the rest of us and you know what that means.
President Buhari approved an extra $1bn to buy arms and our soldiers are still being killed by these terrorists and army barracks that should be the most dreaded are being attacked.
Do you still believe that Dasuki 'ate' or shared the money meant for purchase of arms 3 1/2 years after President Buhari became president even though almost all the military equipment that came into the country after May 29th 2015 were already paid for by the previous administration?
This is the time to do away with unnecessary silly politics and deal with this issue once and for all.
If they defeat our soldiers we will either become who they want us to become on their own terms or we get slaughtered like rams.
Readers Comments
0 comments
No comments yet. Be the first to post comment.
---
You may also like...
Biafra Remembrance: Nothing wrong with the sit at home directive from IPOB to their members
The Garbage Truck Theory
Before APC sell this lie, remember that we track, monitor and rate projects at NICAPROM
Could there be more to the similarities between the Jewish and Igbo traditions?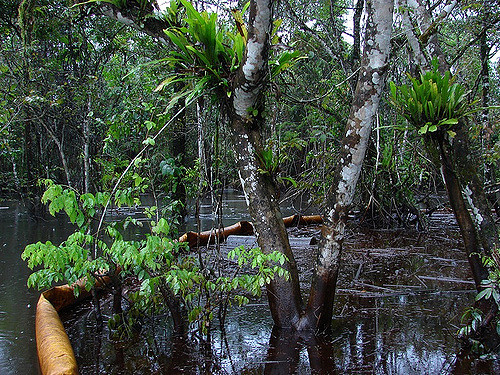 South South region the only region without a plan B
Despite evidence, Nigerian govt. insists 2016 budget not padded