Movie producers should stop denigrating Igbo tradition and religion
Posted by Afam Nnaji | 3 years ago | 2,165 times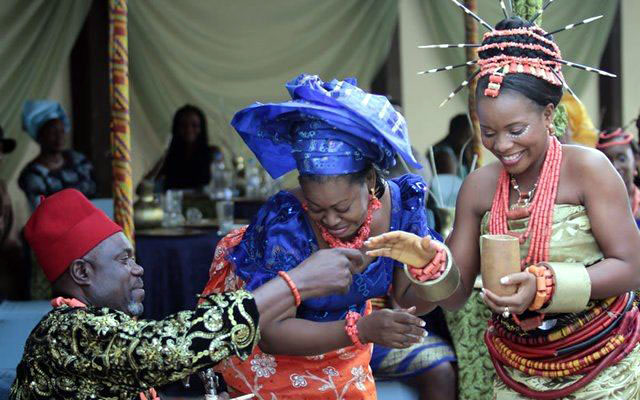 We have hundreds if not thousands of Nollywood movies that have rubbished the Igbo traditions and religion of our fore fathers while elevating Christianity.
Whenever there is a clash between the ways of our forefathers and Christianity similar to what you find in foreign movies where the bad guy always fights the good guy at the end of the movie it is Christianity that wins the battle.
The result?
Almost every Christian family in Igboland has recorded cases of one pastor or prophet setting members against one another since a family member will always be blamed for a failing business or poverty.
Why do we destroy our spirituality, heritage, history and ways of our fore bearers whose blood still run in our veins?
Before you say the God our forefathers worshiped couldn't defend our people when the Europeans came with their guns and bibles may I ask you what the Christian God did to protect our people during the civil war since majority of our people were Christians during the war?
There are lots of rich history, heritage and positive values that these movie producers can turn into movies and still smile to the bank without rubbishing the ways of our people.
Making money from movies is good but using the movies to rubbish the ways of your own fore bearers is bad and remains a matter of inferiority complex, low self esteem and colonial mentality.
Readers Comments
0 comments
No comments yet. Be the first to post comment.
---
You may also like...
So PDP is the mainstream political party for Ndigbo and APC is not, right?
Any serious fight against corruption in Nigeria would see almost all the civil servants, politicians and others killed or jailed
Military to Lai Mohammed: We're not fighting Boko Haram with inferior weapons
Is your website task focused?
Purge yourself of everything you cannot categorically determine it's correctness or otherwise and you will see clearly
South African Pastor Who Strips His Congregation Beaten and Tied By Mobs