Reasonable product warranty - Coscharis, a shining example
Posted by Afam Nnaji | 5 years ago | 2,299 times
Most manufacturers, distributors and retailers offer warranty for products they sell to the end users especially brand new products but there is usually a disconnect between what is being promised before payment is effected and what actually happens when the product develops a problem especially if the problem has to do with manufacturer's defect.
---
Warranty - a written guarantee, issued to the purchaser of an article by its manufacturer, promising to repair or replace it if necessary within a specified period of time.
---
About 3 years ago I stopped getting deep cycle batteries from a major deep cycle batteries dealer in Lagos because of the company's response to a single 12V 200Ah deep cycle battery that had an issue. It took me more than 18 months to agree to patronize them as they kept visiting my office and telling me how reliable their products were and how fantastic their warranty was.
I returned a product for them to check and the verdict was that the battery could not be brought back to life and that I should ask the client to buy a new battery. I asked them to repeat what they said and they foolishly (in my opinion) repeated the nonsense advice. I left their service center and took out one of the 12V 200Ah deep cycle batteries I had and sent to the client for a small token.
That was the last interaction I had with that company apart from calls and messages from the marketing executive that have been asking me why I was always making reference to the single battery incident whenever they ask me why I have not been patronizing them. The cost of a new battery then was about N60,000.00 and to them N60,000.00 should not be enough reason to stop doing business with them and any client should be asked to spend that kind of money to replace a product that was still under warranty.
Enter Coscharis
I have been getting APC UPS units from Coscharis over the years and the only time a client had an issue with the UPS I contacted them and they asked me to tell the client to bring the unit down to their office and they fixed the issue same day and till date no single complaint has come up.
So, I now went to their office and inquired about their deep cycle batteries especially the after sales support should something go wrong within the warranty period.
They assured me that they do not joke with the products they have and that they always honor their warranty terms.
That was about 3 years ago. I started getting deep cycle batteries from them and had cause to return 5 nos 12V 200Ah deep cycle batteries about 2 weeks ago (the batteries were bought and deployed in July this year) for the very first time since I starting getting batteries from them.
The 5 batteries were part of 10 batteries in a single battery bank.
To cut the long story short, I was asked to come and pick up 5 nos brand new 12V 200Ah deep cycle batteries from their service center. Someone told me they checked and found out that I never brought back any product before which meant I had a positive business relationship with them.
Each of these batteries go for over N100,000.00 so Coscharis effortlessly honored a warranty worth over half a million naira without any back and forth or blame games.
Now, tell me why I should not sing the praise of Coscharis or why I should stop using their products.
In fact, I just asked them to provide a quote for a complete solar system for a school in Lagos since I realized 2 days ago after having a 2 hrs meeting with the Country Manager of their Service Center in Lagos that they now boast of a complete range of solar related products without any need to get any product from any other manufacturer or dealer.
From hybrid inverters to solar panels, charge controllers, AVRs, and regular inverters that could handle 2 times the default number of batteries for their inverters. All these things were not possible a few months ago by the way.
The most interesting aspect of the meeting was the fact that the Country Manager was saying and agreeing with what I had written about over 9 yrs ago about the problems that came with most imported inverters from China, India and the Middle East from the improper charging algorithms that destroyed batteries either slowly or quickly to the need to consider using AVRs (read voltage stabilizers) because PHCN or the different DISCOs we have now still deliver anywhere between 150VAC to 220VAC to your homes or offices instead of the 220VAC that all electrical and electronic appliances meant for use in Nigeria expect to see at the power outlet.
Back to Coscharis, this is to say that even though I never doubted your claim on honoring your warranty I was pleasantly surprised that the very first time I had to test that claim that you defended your integrity and credibility in a society where individuals and companies would rather do everything possible to shift blames so as not to lose money by replacing brand new products that may have manufacturer's defects.
Many Nigerians are scared of buying things even if brand new because they know that most times they will not get their monies or replacement products should things go wrong.
Cosharis to me remains a shining example other companies should emulate.
But they are certainly not the first company I know that honor their warranty in Nigeria because I have been doing that long before I started dealing with Coscharis.
Readers Comments
0 comments
No comments yet. Be the first to post comment.
---
You may also like...
Why keep funds that banks were using to do business in CBN vaults all in the name of TSA?
Our leaders should stop destroying the Chinese spirit in Nigerians
Nigerian Bottling Company products plus vitamin C - poisonous combination we ignorantly pay for thanks to NAFDAC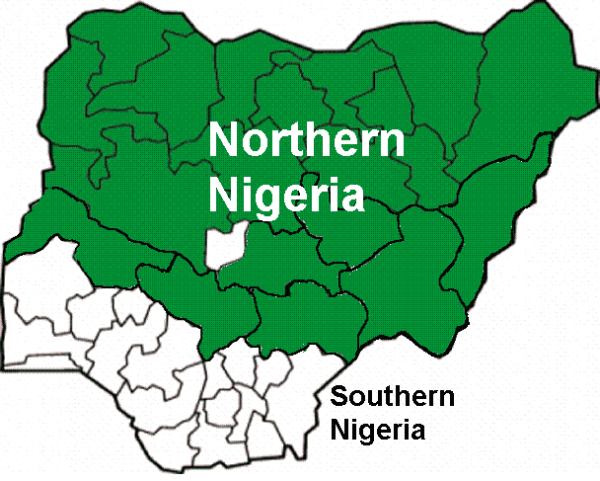 Northern youths are living in illusion rather than reality
Facebook groups membership is by choice
Men should learn how to cook and even make money from cooking sef