Germany's Merkel Wins Fourth Term
Posted by Afam Nnaji | 5 years ago | 2,489 times
One of the major problems in Nigeria is in the area of inferiority complex and the constant need for some Nigerians to validate themselves using Western standards.
Not too long ago, a serving US president died in office while doing his 4th term in office.
The Head of State and Commander in Chief of the Armed Forces in Britain is a life time position and Queen Elizabeth has held this position for well over 60 years.
But down here in Africa it is believed that a leader shouldn't be allowed to serve more than 2 terms in office as president.
Must we copy the US? Should we copy Germany? What of the life time position of the British Head of State?
Why can't we fashion out what makes the most sense for us in Nigeria and do our thing our own way.
Look at the mess imported religions have created and continue to create in Nigeria.
If you do not believe in yourself you have no business expecting anyone to believe in you.
Our politicians prefer foreign platforms (that I understand they get to pay for ooo) to give talks instead of addressing their people in their respective countries?
How many times have the leaders of these Western worlds come to Nigeria to talk to their own people?
-----------------------
Angela Merkel wins fourth term as Germany's leader
Chancellor Angela Merkel clinched a fourth term in Germany's general election on Sunday, but her victory was clouded by the hard-right AfD party winning its first seats in parliament.

Merkel, who after 12 years in power held a double-digit lead for most of the campaign, scored around 33 percent of the vote with her conservative Christian Union (CDU/CSU) bloc, according to exit polls.

Its nearest rivals, the Social Democrats and their candidate Martin Schulz, came in a distant second, with about 20-21 percent.

But in a bombshell for the German establishment, the anti-Islam, anti-immigration Alternative for Germany (AfD) captured around 13 percent, making it the country's third biggest political force.

The four-year-old party with links to the far-right French National Front and Britain's UKIP has been shunned by Germany's mainstream.

It is now headed for the opposition benches of the Bundestag lower house, dramatically boosting its visibility and state financing.

Alarmed by the prospect of what Foreign Minister Sigmar Gabriel branded "real Nazis" entering the Bundestag for the first time since World War II, the candidates had used their final days of campaigning to implore voters to reject the populists.

"This Alternative for Germany is no alternative. They are a shame for our nation," former European Parliament chief Schulz told a rally in Berlin on Friday.

Germans elected a highly splintered parliament reflecting an electorate torn between a high degree of satisfaction with Merkel and a desire for change after more than a decade of her leadership.

Another three parties cleared the five-percent hurdle to representations: the liberal Free Democrats (around 10 percent), anti-capitalist Left and ecologist Greens (both at about nine percent).

As Merkel failed to secure a ruling majority on her own, the process of coalition building was shaping up to be a thorny, potentially months-long process. (Channelstv)
Source News Express
Readers Comments
0 comments
No comments yet. Be the first to post comment.
---
You may also like...
How far with the Excess Crude Account?
Special anti corruption courts not President Buhari's honesty needed to fight corruption in Nigeria
It is official! APC responsible for preparation and presentation of the the worst budget in Nigeria.
Any serious fight against corruption in Nigeria would see almost all the civil servants, politicians and others killed or jailed
If you respond to every single question by an interviewer with "God bless you" or "Halleluyah" then you will not get the job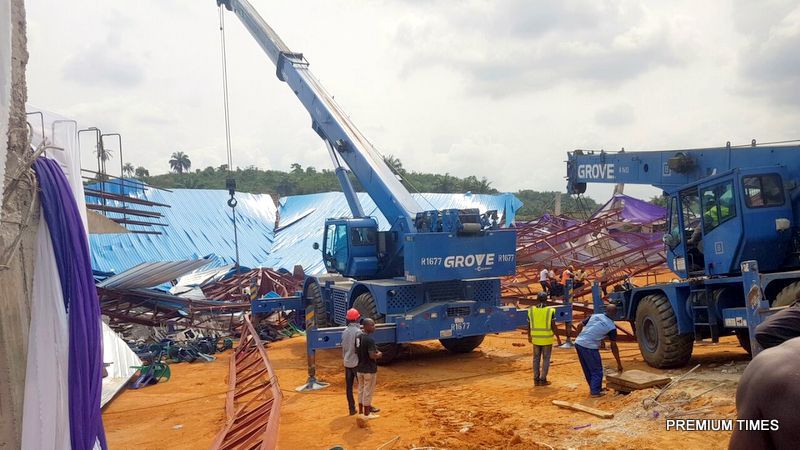 Avoidable human errors whether based on ignorance, inexperience or carelessness should be punished accordingly for the system to get better