The burden of leadership well handled by Nnia Nwodo but...
Posted by Afam Nnaji | 5 years ago | 3,139 times
Why is it that people that will always try to operate within the law and avoid breaking the law will have the mind to mislead others and urge them to break the law even when they know the consequences of breaking the law?
Some of us correctly and rightly cautioned against the way the bail conditions were being made nonsense of and all some of the vocal guys out there could say was that we were jealous of the man and that we were against Biafra as Igbo men just to please our Hausa and Yoruba friends.
I feel for Nnia Nwodo because he is being made to take a position he would not have ordinarily taken if he had nothing to do with being the leader of Ohaneze Ndigbo as regards the bail conditions and calls for the rearrest of the IPOB leader.
As the leader of Ohaneze Ndigbo it is his job to defend and protect all Igbo people no matter what they have done.
Asking the FG to arrest the Northern Youths before rearresting Kanu is a request that may or may not be granted. What happens if they are arrested and granted bail the next day? Will such not have dealt with the only case Ohaneze PG is bringing to the table?
Suggestions
1. The FG should issue a simple and straightforward warning that any further breach of the bail conditions would lead to revocation of the bail granted. The truth of the matter is that anyone that breaches any bail conditions has simply asked for rearrest and this happens the world over including the most developed nations.
2. Moving forward, the Nigeria police should go hard on anyone that tries to incite the people by spreading hate messages and/or songs and of course those that issue death threats and relocation notices.
These 2 suggestions would mean that the FG and the Nigeria Police would have given everyone a clean slate to start with while ensuring that nothing will be taken for granted anymore.
Lessons
Have you noticed that the PG of Ohaneze Ndigbo and the Senator that signed Kanu's bail bond are some of the Igbo leaders that have been abused and insulted by the man and other members and followers of IPOB?
That is life for you - those you abuse and insult today may be the only ones that may have the capacity to help you in future.
Now imagine how many people out there that could have murdered those that were supposed to help and assist them in life?
Readers Comments
0 comments
No comments yet. Be the first to post comment.
---
You may also like...
Before APC sell this lie, remember that we track, monitor and rate projects at NICAPROM
Nigeria should setup coal fired power plants and ignore these selfish developed nations
Nigeria should guarantee peace, freedom, justice, equity and a level playing ground for every Nigerian irrespective of tribe or religion
Government officials should be banned from using free email accounts
Saying that Nigeria couldn't have become Africa's biggest economy because we import everything and produce nothing is the height of intellectual stupidity and ignorance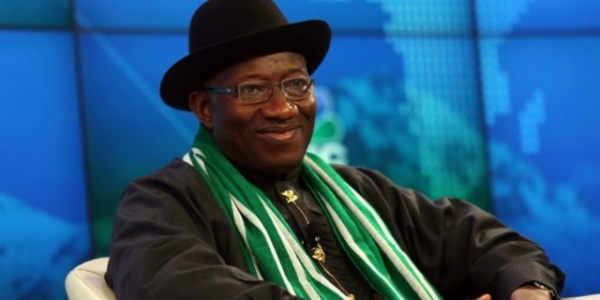 Jonathan: Solution to Nigeria's problems is in Confab report. - Why didn't you implement it?