Electricity distribution companies are the most corrupt and arrogant entities out there
Posted by Afam Nnaji | 5 years ago | 2,550 times
Nigerians are being exploited, cheated and robbed by the discos out there and what should be rightly seen as the most irresponsible and annoying style of stealing from law abiding citizens is being ignored by many when the likes of the Nigeria Police and EFCC should be working day and night trying to put an end to this shameful practice of providing Nigerians with estimated bills irrespective of the amount of electriciy they consume per month.
To be fair to the Power Minister and Nigeria Electricity Regulatory Commission (NERC), both have insisted that discos should provide prepaid ministers to all electricity consumers as a matter of right but it appears the discos have perfected the art of stealing from consumers as that might be the only sure way of making money they do not work for since they cannot send any bills to those that currently have prepaid meters.
The last 2 bills Ikeja Electricity Distribution Company sent out were outrageous and insulting to the electricity consumers to state the least.
The bill for June 2017 was almost N10,000.00 per electricity consumer whether it's a single room, flat or even a pumping machine for a house (not for commercial use) whereas the last bill for July 2017 was about N16,000.00 per electricity consumer.
There is a pattern, as electricity generation increases the end consumers are asked to pay outrageous bills and I will demonstrate how and why they do this shortly.
About 4 years ago we witnessed similar increased billing and I went to the PHCN office in charge of my area and met an official that was sent from Alausa and when she could no longer defend the carefully packaged responses she was giving to questions being asked by consumers that came to complain she simply decided to tell those of us in her office the truth about such crazy bills.
Every month they receive energy or electricity which they must pay for and you know they do not and cannot send any bills to those with prepaid meters since those ones have control over what they consume and what they get to pay so whatever they have is shared amongst all electricity consumers that are not using prepaid meters.
That is why people on estimated billing sometimes get as low as N3,000.00 per month and as high as N30,000.00 per month.
To them, this strange sharing formula makes sense and should be seen as normal.
UNAVAILABILITY OF PREPAID METERS
The excuse often given by the electricity providers is that they do not have prepaid meters available so they have to make do with the estimated billing system regardless of what you consume in any given month.
A PHCN staff told me this about 4 years ago and Ikeja Electricity Distribution Company gave me this same response last week Friday so you see, it is in their own best interest that these prepaid meters are never purchased and installed.
Are prepaid meters really scare out there or are the electricity providers doing all they can to sustain a very corrupt system that yields maximum returns/profits with minimal efforts?
On the average, homes and offices got at least N16,000.00 at July 2017 bill in Ikeja area of Lagos state.
Multiply this amount by the number of electricity consumers not houses because you can have up to 6 different electricity consumers in a single building.
WHERE DO WE GO FROM HERE?
The Power Minister Babatunde Fashola has warned the discos against over billing electricity consumers but they continue to over bill them. What next?
NERC the regulatory body insists the distribution companies must provide prepaid meters to electricity consumers but they have not done so and continue to send crazy and outrageous bills to people. What next?
I informed the Ikeja Electricity Distribution Company staff I was asked to see when I got to their office that they keep talking about unavailability of prepaid meters even though we actually paid (N22,500.00) for a prepaid meter 9 years ago and I showed her the photocopy of the bank draft. She claimed that she cannot comment on what happened before she joined the company that whatever was paid was paid to PHCN and not Ikeja Electricity Distribution Company. I told her that most of the infrastructures they are using were purchased by PHCN not Ikeja Electricity Distribution Company and that buying a company included taking over both the assets and liabilities of the company.
How can the people who are at the receiving end of this carefully packaged scam be protected by these incompetent electricity providers?
The reality is this - each time the Power Minister tells Nigerians that power generation has increased then Nigerians without prepaid meters will be forced to pay higher bills based on estimates. So, we may be dealing with N10,000.00 in June 2017 and N16,000.00 in July 2017 just know that the August 2017 bill could be as high as N25,000.00 and September 2017 bill up to N40,000.00.
A couple of friends have consistently argued that the privatization exercise was faulty in that PHCN was sold to politicians instead of competent companies and they usually referenced what NCC did with the deregulation of the telecommunication sector and I am now more than ever before inclined to agree with them.
We are talking about a country with N18,000.00 as the minimum wage.
How then do you tackle corruption if such is allowed to continue?
If pick pockets and petty thieves have been lynched for stealing as little as N1,000.00 or bags that contained diapers instead of money why is there no national and sustained outrage over these criminal extortions by the electricity providers?
You say the Nigeria Police is the most corrupt body in Nigeria? How? Some households never get to have anything to do with the police at all. It is almost impossible for the police to demand for bribe as widely believed if the person has not broken any law. Usually, simple statements like 'we have to get to the station' leads to the person asking the policeman for out of station settlement, not so?
But the electricity providers have business with homes and offices and on a monthly basis for that matter and the money they make from estimated bills per home or office without a prepaid meter is not the typical N200.00, N500.00, N1,000.00 people drop to settle their cases before getting to the police stations but N8,000.00, N10,000.00, N16,000.00, N30,000.00 every single month!!!
At their office last week Friday I met some people that were very bitter and ready to harm the workers there in spite of the presence of the Mobile policeman that was drafted there by Ikeja Electricity Distribution Company and I had to explain to them that the workers there are only working for their salaries since the people that benefit from these scams and criminal extortions are far away from the office enjoying their monthly loot without anyone calling them corrupt Nigerians or even seeing them as corrupt people when in fact they are the worst kind of corrupt Nigerians out there.
Even though personal experiences highlighted in this piece focused on Ikeja Electricity Distribution Company I am sure the same issues apply to other discos out there.
A society that kills petty thieves and pick pockets but ignores mega thieves cannot effectively tackle corruption and cannot make any meaningful progress.
Readers Comments
0 comments
No comments yet. Be the first to post comment.
---
You may also like...
Ludo skills are useless in chess competitions
The society has a role to play in the fight against corruption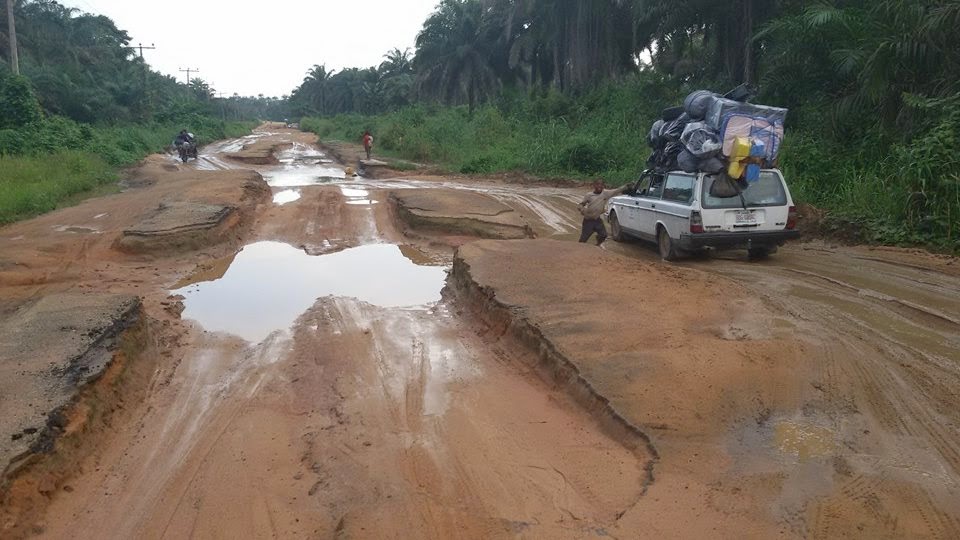 South East federal roads: Blame Igbo politicians, their collaborators and Goodluck Jonathan not Muhammadu Buhari
Solar Systems Could Replace Generators
Still on Gen Buhari's certificate matter
The spiritual link between us and our fore bearers does not exist in any imported religion