Cultures and traditions should be respected
Posted by Afam Nnaji | 5 years ago | 3,426 times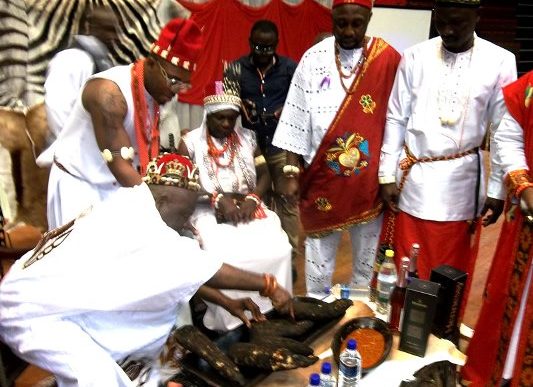 People like complicating simple matters.
If the tradition says no to a widow having sex on the late man's bed why not have the same sex elsewhere?
Must it be in the widow's house and the bed she shared with her husband?
Until the tradition is changed offenders caught would be punished.
Same thing with the law of the land, if the law says rape is a crime and you are caught raping someone you will be punished but if the law says rape is not a crime no one will arrest you for raping anyone.
If you do not like a law or tradition try to have it changed. Don't just contravene well known laws or traditions and begin to talk about backwardness or lack of civilization when you are caught or arrested.
Give to Caeser what belongs to Caeser not so?
Readers Comments
0 comments
No comments yet. Be the first to post comment.
---
You may also like...
Critics are nation builders whereas praise singers are nation destroyers
Failed Solar powered street light projects - any lessons?
BREAKING: Senate rejects Buhari's $30bn loan request - Punch
I agree with Fr Mbaka on this issue of Biafra and the need to stop sending our unarmed young ones out to be shot
Why supporting, helping and advising President Buhari is in your own best interest as a Nigerian living in Nigeria
Purge yourself of everything you cannot categorically determine it's correctness or otherwise and you will see clearly