Ndigbo are not the type of people you blackmail into supporting anything
Posted by Afam Nnaji | 4 years ago | 2,419 times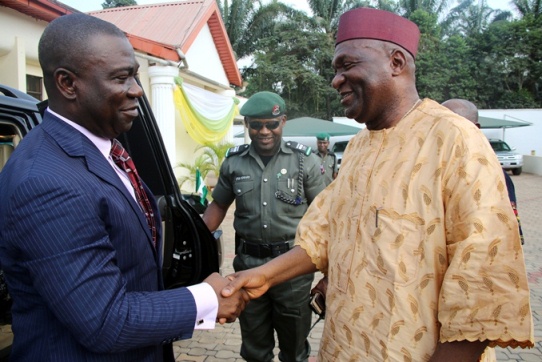 No Igbo man or Igbo group can cajole or blackmail Ndigbo into supporting a Biafra project they can neither defend nor define properly.
The current blackmail by some Igbo guys is dead on arrival because the self determination aka Biafra that they have been talking about makes no sense because they cannot even correctly define the people that make up Biafra or the geographical boundaries that make up Biafra hence the plethora of insulting open letters different ethnic groups have written to publicly deny the Igbos.
Ndigbo are not the type of people you blackmail into supporting anything just because you claim to be fighting for Ndigbo.
Whatever you promote or support must be in the overall interest of the Igbos both in the short term, medium term and long term otherwise it will do more harm than good to Ndigbo.
Then finally, you must understand the system, how it works and how you can use the same system to better the lot of your people.
Other ethnic nationalities are doing it and we can do it. Politics is a game more like chess than ludo.
Readers Comments
0 comments
No comments yet. Be the first to post comment.
---
You may also like...
Solve the simplest of problems we won't solve yet we want to tie or link religion to every aspect of our lives
They have remembered MTN now because Nigeria is in recession
Cattle ranching will work if the owners are forced to embrace it
Using programming skills to solve a real life software problem
JAMB exams whether online or offline should not be a big deal!!!
So, Okonji Iweala borrowed to pay federal workers, right? God bless her soul!!!