Relocating without restructuring and resource control amounts to losing both the economic and political war without a single shot being fired
Posted by Afam Nnaji | 5 years ago | 2,210 times
Northern Youth Forum is just the same thing as IPOB.

They are unelected self appointed people who try to speak on behalf of people that never asked them to speak for them.

They both see the older politicians in their regions as ineffective and they both insult and abuse other ethnic groups.

If care is not taken, these two groups will set Nigeria ablaze.

Those who have refused to condemn some actions of either group due to fear will ultimately bear the consequences of any bloodshed that might follow same way millions of innocent people bore the consequences of the first military coup in Jan 1966, the counter coup that happened in July 1966 and the eventual bitter civil war.

The weak, the vulnerable and the poor will suffer the most and some of the people that are asking for chaos, forced relocations and secession either live abroad, have means of traveling out or have enough resources to defend themselves should war break out.

People outside our elected governors and law makers/representatives do not have the mandate or authority to speak for anyone, state or ethnic group.

Not in my name remains my position on the activities of IPOB or any group set up by any individual.

You may continue to keep quiet so that you answer a lover or defender of Ndigbo but God help you if you are caught up in a possible civil war. I hope those you are afraid of disagreeing with will come to your rescue.

Ndigbo live and do business in the North and the South West because of the FG's deliberate choking of the South East economically speaking.

These regions were instrumental in Ndigbo turning the 20 pounds given to them after the civil war into billions and trillions of naira with properties scattered everywhere even when our brothers and sisters in the former Eastern region or the current Biafra being sought seized Igbo properties and labeled them abandoned properties.

So, unless the reasons for Ndigbo seeking economic opportunities outside Igbo land are addressed any Igbo man celebrating the forced relocation notice issued by the Northern Youth Forum must be insane and mad because we will be dealing with a situation whereby Ndigbo are not allowed to make use of the resources in their lands the way they should and yet expected to restrict their opportunities to the very limited opportunities that exist in the East thanks to the deliberate FG policies aimed at restricting the potentials of the South East.

Put differently, relocating without restructuring and resource control amounts to losing both the economic and political war without a single shot being fired. Feel free to call it a reckless and silly economic and political suicide!!
Readers Comments
0 comments
No comments yet. Be the first to post comment.
---
You may also like...
Commonsense is not that common and I will tell you why
Not knowing how powerful you are is a disease
Hate GEJ or love him (he neglected South East roads by the way) you cannot but thank him for what he did on the Lagos Benin expressway
Understanding Web Hosting
Can the FG take up the issue of providing funds for WAEC for them to conduct nationwide exams from time to time?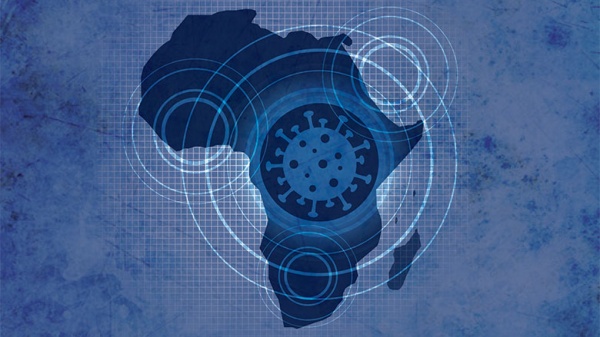 Why worry about Africa instead of countries and continents being ravaged by coronavirus?