Ndigbo should mind their business and let their neighboring minority ethnic groups be
Posted by Afam Nnaji | 5 years ago | 3,008 times
The only way Ndigbo can prove that they are not interested in the crude oil outside Igboland is by restricting their quest for an independent Igbo nation to the 5 South East states otherwise insults and snide remarks from ethnic groups that represent fractions of the whole population in their own states would continue.

We have over 300 ethnic nationalities in Nigeria, right?

Igbo is one of them and they are found in 5 states in the South East (strictly Igbos without any non Igbo ethnic groups), Rivers state (where they are the majority with all the elected governors since 1999 being Igbo men, a consequence of ceding oil rich Igbo lands to Rivers state when the state was created), Delta state (the first coup was led by Igbos from Delta state and naturally the whole Igbo nation bore the brunt of that military misadventure) and some parts of neighboring Benue state.

Now, today you hear and read stuffs from Ogoni, Okrika, Kalabari, Ibibio, Efik, Ijaw, Eket, Anang, Qua, Ikom etc about how Igbos want to dominate them.

None of these ethnic nationalities make up a single state. Sometimes you have up to 5 or 6 different ethnic nationalities making up a single state yet all some of them will tell you is that Ndigbo wants to dominate them.

Abia, Imo and Anambra states are members of NDDC by virtue of the fact that they are crude oil producing states. They produce some of the crude oil Nigeria sell and share parts of the crude oil proceeds to your states in different parts of Nigeria.

Crude oil was first discovered in Enugu area and the first operational headquarters of Shell in Nigeria was in present day Imo state because it was moved to Port Harcourt (an Igbo town whose original name was Igu ocha before it was given an onyibo name).

Anambra state sits atop Nigerians strategic gas reserves and for those who know what's up gas is the future not crude oil (NLNG and MOBIL OSO/NGL are 2 major gas facilities that are raking in billions for Nigeria and they are only processing and selling what we call associated gas that would have been wasted or flared).

Enugu state has more than enough coal to provide steady electricity for the entire region (remember Nigeria was getting her electricity from coal and Kainji dam for at least 40 years before gas fired power plants came on board).

So why should any Igbo man be dragging non Igbos into a project they never asked you to include them in?

Do you now blame the minority ethnic groups when they complain that you want their resources when in reality you have what they have and even more plus your abundant human resources with all the business and technological skills you already have?

I do not blame any minority ethnic groups making such accusations. I blame the ignorant Igbos that are bringing them into their independence struggle.

I started preaching against the idea of including non Igbos in any independence project since I created a facebook account yet a good number of Igbo people abused and insulted me for telling them the truth. Interestingly, today some of them are apologizing for the insults while others have started preaching the same thing.

No ethnic group has the right to fight for independence on behalf of another. It is not done.

In fact, it is insensitive and insulting to the minority ethnic nationalities for Ndigbo to be fighting their fight when they never asked Ndigbo to do so.

Ndigbo should learn what they call self respect if they don't want to be receiving unwarranted insults from others.

Put differently, Ndigbo should mind their business!!!

See the link below and see a list (not even an exhaustive list) of ethnic groups in Nigeria and where you can find them.
Readers Comments
0 comments
No comments yet. Be the first to post comment.
---
You may also like...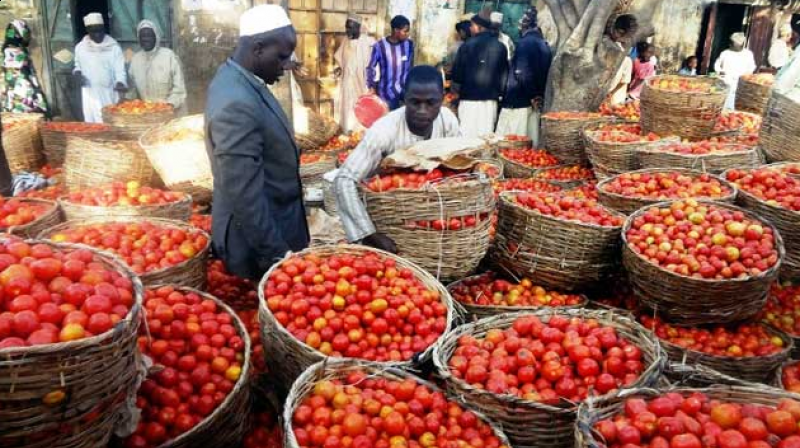 This August will be a wonderful month for APC supporters as they keep celebrating one achievement after another
Na now you go sabi who dey do MMM and who no dey do MMM
Further crash in crude oil price in our own best interest
Germany's Merkel Wins Fourth Term
What is the legal implication of the error in Ogah's Certificate of Return?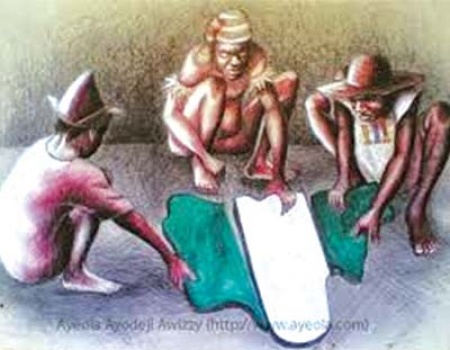 Rotational presidency or zoning is still a matter of federal character