There is no job out there that is worth the life of any man
Posted by Afam Nnaji | 4 years ago | 2,192 times
My life is far more important to me than this Mobil job.

The statement above made some 15 years ago was what I told a colleague that was heading to the same offshore platform I was supposed to go to in order to relieve another colleague who needed to be in Germany as at that time when he told me that he was familiar with that particular platform and that there was no functional communication equipment there and that was no lifeboat capsule there.

He was worried that my superiors would be angry if I didn't go to the offshore platform considering the fact that I had already undergone the water survival training with helicopter crash simulation and how to survive out there at sea in open waters even if you didn't know how to swim for over an hour.

I told him that one thing he was forgetting was that Mobil will simply send an email announcing his death and probably his replacement in the same email if he died on that platform if an accident occurred and help didn't get to the people there on time since there was no functional communication gadget there.

I was working as a project coordinator and the project was the revamp of 43 offshore wellhead platforms with 5 platforms already at construction stage so had to go to Eket from Lagos office from time to time.

I asked for my flight itinerary to be changed and returned to Lagos.

What's my point?

There is no job out there that is worth the life of any man especially when others could be called upon to do the same job.

President Buhari we all know has been having health challenges for sometime and this is perfectly normal considering the fact that some people 20, 30, 40 and 50 years younger do have health challenges too.

The job of the president of Nigeria is not an easy job and at all times should be handled by someone that is strong and can deliver his best at all times.

The lives of over 180 million Nigerians are at stake here and I believe those that really love Mr President should do all they can to make him focus on his health even if it means giving up power!

As a former head of state even before becoming an elected president he had certain privileges that would guarantee him the best medical attention any Nigerian could get so focusing on his health without having to deal with our complex politics with the attendant religious, tribal, ethnic etc angles would be in his own best interest.

Our embassy in the US has been shut down because workers have not been paid for the past 5 months.

How are the workers supposed to survive?

How can anyone tackle corruption when people that are engaged in legitimate businesses and paid employments don't get paid? Won't they look for shortcuts in order to feed themselves or do you expect any Nigerian to sit down at home and starve to death because he wants to answer a good Nigerian?

Our system is encouraging corruption. Things are not moving in the right directions. The 2017 national budget has not been signed to the best of my knowledge so we need to have a president that is 100% ready to give his 100% contribution towards the progress, stability and development of Nigeria.

If Mr President's health is such that he cannot guarantee this then he should hand over power and focus on his health after all he has risen to the zenith of his chosen profession from the Nigerian Army to Nigerian politics.

Very very few Nigerians would equally what he has achieved so there is really nothing to lose if he decides to give up political power today.

The only people that will want Mr President to remain in power in spite of his health challenges are those that can only be relevant when he remains in power and would become irrelevant if he leaves office.
Readers Comments
0 comments
No comments yet. Be the first to post comment.
---
You may also like...
If we get our acts right, US and Europe will envy Nigeria
China to the rescue: Zimbabwe on the path to economic recovery
May a God deliver Nigeria from her blindness and death wish - Echi Nwogu
Why do we shamelessly display this type of hypocrisy?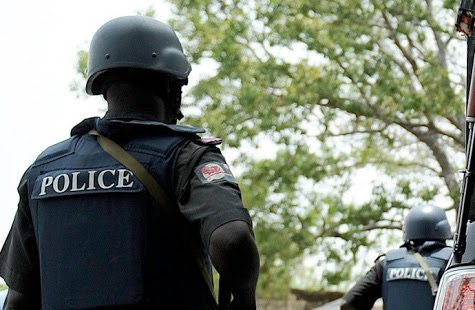 When will we start questioning and ostracizing criminals instead of celebrating them?
DEFINITIVE answers for single women when on a date