What's the big deal in the wife of a former president having money in her account?
Posted by Afam Nnaji | 5 years ago | 2,819 times
There is no big deal in the wife of a former deputy governor, governor, vice president, acting president and president having $5.9m in her account because she is bound to get or receive gifts and favors from people her husband may have helped that her husband would not bother with.

When GEJ's daughter wedded how many car gifts did they report she got? 200?

What's the total value of those cars?

Those were for a daughter then you believe the wife could not get more?

Do you know how much wives of governors get as security allowances (not sure if they are called security allowances sha) per month that the wife of a former president cannot have such an amount of money in her account?

Wives of many rich people drive very expensive cars and have more than enough money in their bank accounts.

Are they also thieves?

Just because you do not have certain amounts of money doesn't mean that those that have them are thieves.

As a sole entrepreneur I once walked out of a project worth N1.6bn that a bank resolved to give to me after asking the other 2 companies to go based on the cost optimization meetings the bank had with the 3 companies they had shared the project to - Northern, Western and Eastern regions.

I told another bank that I would not touch a project at N300m they were asking me to accept based on recommendation from a vice president of the bank even if they increased it to N400m because it won't do it and I don't believe in failed projects. After one month they increased the cost of the project by N200m to N500m based on information I passed across to them for them to investigate and confirm what I told them about the initial cost being a catalyst for failure.

Now, I am sure some Nigerians would have claimed that I was either an armed robber, 419ner, ritualist, kidnapper or a thief if I had access to such funds and spent money anyhow I wanted.

In this country, a retired army general from the North was dashed an oil well which he sold for $1bn and channeled half of it to charity and philanthropy and he is listed as one of the richest Nigerians yet the wife of a former deputy governor, governor, vice president, acting president and president cannot have $5.9m in her bank account?

Make person hear word abeg.
Readers Comments
0 comments
No comments yet. Be the first to post comment.
---
You may also like...
Can someone tell Amaechi to tell the current finance minister to cover this recession so that Nigerians will not feel it?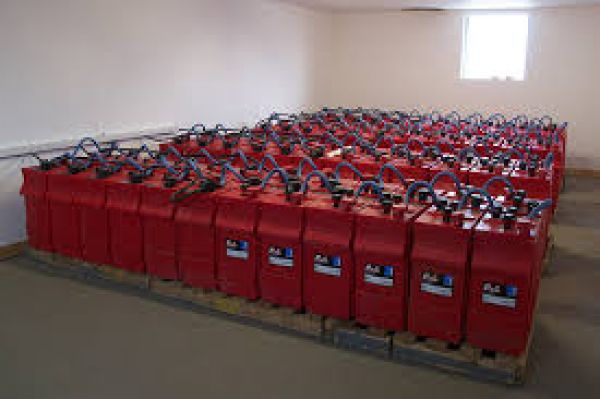 Making sense of inverter backup systems
There is really no sensible excuse or justification for crime regardless of the mess the politicians have created in Nigeria
Obama admitted US presidential elections have been rigged in the past sometime in 2008
Only the foolish starve just to export food to wealthy nations
Religious tolerance is key