Must we show our power and wickedness only to the poor, weak and vulnerable in the society?
Posted by Afam Nnaji | 4 years ago | 3,454 times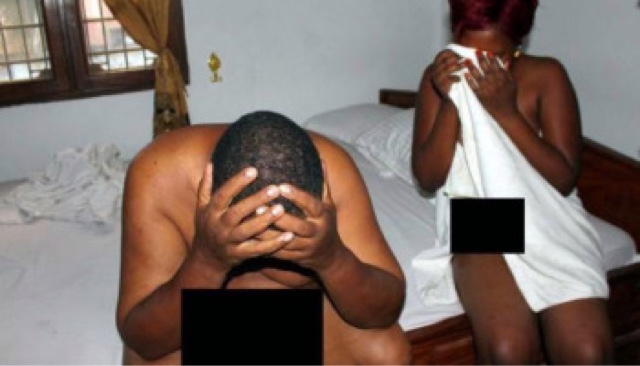 The heart of the average poor Nigerian is wicked and you get to see how they display this wickedness when they have opportunities to deal with fellow poor Nigerians.

You see a young man having sex with a married woman for example and people from the same societal standing will strip them naked, flog them, beat them and maim them even as they beg their own friends and neighbors that join in humiliating and beating them to help save them.

Now, compare this reaction to how the same set of people would react to a wealthy man being caught with the same married woman, a poor man caught with a wealthy woman or a wealthy man caught with a wealthy married woman and you will see how wicked the average poor Nigerian is apart from the hypocrisy that comes with the reaction.

Sex between consenting adults (not same sex nonsense ooo) should never warrant anyone stripping anyone naked, beating or even killing the people involved.

Let these guys save and channel their energies to those people that rape or molest adults and children.

Funny how some of these 'quick to dispense justice' people run when armed Fulani herdsmen attack their villages or even get to hail powerful politicians and wealthy men that openly date and have affairs with women from their places including single and married women.

Must we show our power and wickedness only to the poor, weak and vulnerable in the society?
Readers Comments
0 comments
No comments yet. Be the first to post comment.
---
You may also like...
Solve the simplest of problems we won't solve yet we want to tie or link religion to every aspect of our lives
June 12 public holiday is not the same thing as May 30 sit at home order
Nigerian Bottling Company products plus vitamin C - poisonous combination we ignorantly pay for thanks to NAFDAC
We cannot play second fiddle as vice president but others can abi?
Enough of this corruption excuse!
Boko Haram onslaught - are we really safe?