Nigeria has no record of its oil, non-oil export activities since June 2015
Posted by Afam Nnaji | 5 years ago | 3,064 times
This is the height of corruption in my opinion. This is so wrong and cannot be justified.
How can a nation or a country develop or make progress with this kind of thing going on without consequences?
--------------------------------------------------
Nigeria has no record of its oil, non-oil export activities since June 2015 On February 20, 20177:15 pmIn NewsComments By Joseph Erunke

ABUJA-THE Senate was Monday told that Nigeria has since June 2015, been exporting its oil and non-oil products without documentation.

This was just as it heard that the development has made the country lost over N23.6 billion expected to be repatriated proceeds of the export within the period.

Also, on its own, the Senate alleged discovery of over $850 billion supposedly earned by the country between 1996 and 2014 from its crude oil export proceeds which it alleged was yet to be repatriated to the country by the Joint Venture Oil Companies, a development it noted, was in total contravention of Nigeria's Pre-shipment Inspection of Export Act and Article 26 of Export Policy Guidelines and procedures for crude oil, Gas and non-oil goods.

The various revelations were made, Monday, during an investigative public hearing organized by a Joint Committee of the Senate Committees on Finance, Trade and Investment, Gas, Petroleum Upstream, Banking, Insurance and Other Financial Institutions, Judiciary, Human Rights and Legal Matters, and Customs, Excise and Tariff on the "Need to Investigate Pre Shipment Inspection of Export Activities in Nigeria.

Read more at: http://www.vanguardngr.com/2017/02/nigeria-no-record-oil-non-oil-export-activities-since-june-2015/
Readers Comments
0 comments
No comments yet. Be the first to post comment.
---
You may also like...
Restructure Nigeria: Even the colonialists didn't set up Nigeria as a crude oil producing country
As opposition campaign options continue to narrow
Shouldn't EFCC be dealing with this Capital Oil vs NNPC issue instead of DSS?
Your inverter backup system is only as good as the state of charge of your battery bank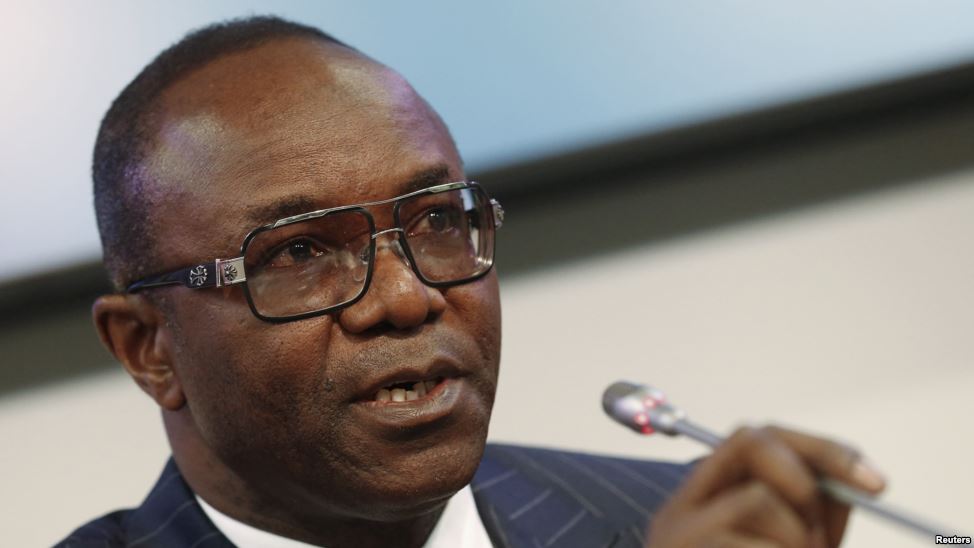 Crude oil production nearly back to normal with crude selling at over $50 per barrel
The burden of leadership well handled by Nnia Nwodo but...