Fiddling with a time bomb
Posted by Afam Nnaji | 9 years ago | 6,427 times
Ordinarily, we should welcome any plan that is aimed at increasing the generating capacity of electricity, but these are not ordinary times and this nuclear power option should be shelved for now, for good or even forever considering the way we handle serious issues. And trust me, nuclear technology does not forgive those that toy with it.
The reasons for these positions are simple and very straight forward to understand. The dangers are many and we have shown, based on events in the past, that we are not capable of handling them no matter the type of assurances you may get and who may be giving them.
Nuclear waste is a huge problem any where in the world, including the most industrialized and developed nations. Radiation leak is very possible and real, and the dangers they pose when they occur are very difficult to tackle and contain. Remember, it is not even visible to the human eye.
Considering the many options available to us from coal (about 45% of electricity being produced in the US comes from coal), gas (we have abundance of gas in Nigeria and still flare gas even when we could use it to generate electricity), hydro (the good old Kainji Dam comes to mind), solar (untapped renewable energy but very viable especially when used in solar power plants not just the photovoltaic stuff we are used to), wind (another untapped renewable energy) etc, there is no good reason to turn to nuclear power to generate electricity considering the real dangers associated with depending on the technology for power.
Now, if we cannot properly and efficiently run refineries that are less complex in terms of design and operation, why should we trust anyone to run nuclear power plants on Nigerian soil? Japan, since the recent earthquake and tsunami that triggered the failures of some of her nuclear reactors, have been trying to manage the fallout of the radiation leaks that have already contaminated food and water. Even with the level of technological advancement in Japan, they are still finding it hard to contain the damage let alone Nigeria where the level of preparedness of our emergency response systems is rather low and unreliable.
If we are serious about solving the electricity problem in Nigeria, there are a lot of proven alternatives with abundant raw materials for the generation of the electricity that are less dangerous when compared to nuclear power plants; especially when something goes wrong.
And in my opinion, anything that can go wrong will go wrong if the right conditions are met.
Readers Comments
0 comments
No comments yet. Be the first to post comment.
---
You may also like...
Try these just before you replace your inverter backup batteries
Still on Gen Buhari's certificate matter
The delay in appointing ministers and forming a proper government is proof that President Buhari wants to be his own man and not a tool to be used by APC
With FixIt the government will know about bad roads and fix them accordingly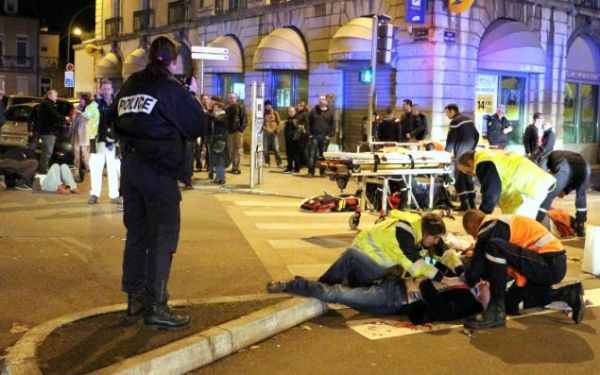 France just experienced what Nigeria experience almost on a daily basis.
Opportunity to hold a political position is not an opportunity to steal and loot the treasury