Need to introduce the death penalty for corruption
Posted by Afam Nnaji | 15 years ago | 9,841 times
All over the world it is an established fact that crimes or offenses that attract the death penalty are few when compared to those that don't ask for the supreme price in exchange for crimes. Areas when death penalties have done wonders include drug trafficking, murder and armed robbery.
But it seems we are forgetting a very important group of people that commit crimes that affect very negatively the lives of many, most times running into millions. This special class of people deserve our attention and the need to marry the death penalty to their stock in trade.
Even though the victims of murders, drugs and armed robberies can easily be pointed out it seems the world is doing a great disservice to the countless number of silent victims of corruption. Someone somewhere pockets or diverts money meant for a people without lifting a gun.
Money meant for medicine, housing, food, clothing, drinking water etc disappears and those who are supposed to be taken care of are in dire need of these things.
Many die of hunger, many walk the streets in rags, many drink polluted water and when they fall sick they can't even afford to buy medicine simply because someone somewhere had taken the money. In our society today such corrupt people are given chieftaincy titles, called for launchings, made god fathers and they oppress the very people they have stolen from.
Now, let us imagine the scenario where these people still have the opportunity to steal money meant for the people, only this time the reward or punishment is death by hanging or by lethal injection or by any means whatsoever as long as the process leads to death. Will this change anything? In my opinion YES and for good reasons too. No body wants to die and as such very few will gladly engage in crimes where the punishment is certain death.
Will death penalty stop any crime? No. Will it reduce it? Yes and there are a few pointers to where and when the death penalty has served as a good deterrent to crimes, from drug peddling to murder, from the Western world to Asia and the Arab world.
Can we find the courage to ask our law makers to introduce the death penalty for corrupt persons in Nigeria so that this nation that is so richly blessed with both human and natural resources can stop being poor?
Nigeria is too rich to be poor and we know where our problems lie, or don't we?
Readers Comments
0 comments
No comments yet. Be the first to post comment.
---
You may also like...
My NYSC days were exciting, why talk about scrapping such a scheme? Part 2
Saying that Nigeria couldn't have become Africa's biggest economy because we import everything and produce nothing is the height of intellectual stupidity and ignorance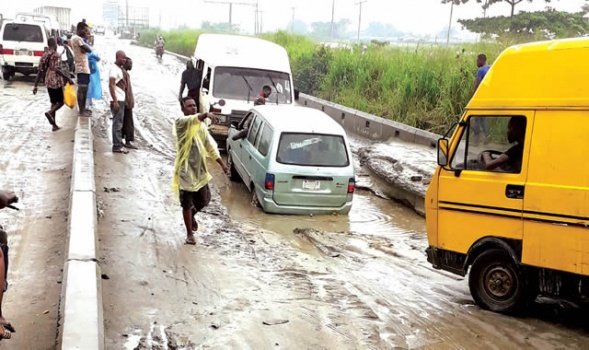 Driving in Lagos is hell for both the driver and the passengers
They have remembered MTN now because Nigeria is in recession
They now respray and reprint updated expiry dates on expired fire extinguishers
Deizani's performance as petroleum minister under GEJ remains 100% better than that of the current petroleum ministers