How far with the Excess Crude Account?
Posted by Afam Nnaji | 6 years ago | 3,030 times
Ok, GEJ refused to act like a military dictator and bowed to the pressures and legal action the governors took against the FG and agreed to share the money in the Excess Crude Account to the 3 tiers of government, abi?

Granted, GEJ was weak.

Now, what has been happening to the funds entering that Excess Crude Account since that sharing of the money when GEJ was in office?

Did the FG close the account?

If no, what happened to all the money that went into that account since GEJ agreed to share what was there at the time of the sharing?

Excess Crude Account is the account set aside to hold the difference between the projected crude oil prices as per the budget and the actual crude oil prices.

And you know the budget is always based on a safe low crude oil price so we always sell above the benchmark and the difference sent to the Excess Crude Account.

Learn more (below) about the funds but I still want answers to the simple questions asked above.

------------------------------------
The Excess Crude Account was established in 2004, and its objective is primarily to protect planned budgets against shortfalls due to volatile crude oil prices.

The Nigeria Sovereign Investment Authority is a Nigerian establishment which manages the Nigeria sovereign wealth fund, into which the surplus income produced from Nigeria's excess oil reserves is deposited. This sovereign wealth fund was founded for the purpose of managing and investing these funds on behalf of the government of Nigeria. The wealth fund commenced operations in October 2012 and was set up by the Nigeria Sovereign Investment Authority Act, which was signed in May 2011. It is intended to invest the savings gained on the difference between the budgeted and actual market prices for oil to earn returns that would benefit future generations of Nigerians. The fund was allocated an initial $1 billion USD in seed capital.

https://en.wikipedia.org/…/Nigeria_Sovereign_Investment_Aut…
Readers Comments
0 comments
No comments yet. Be the first to post comment.
---
You may also like...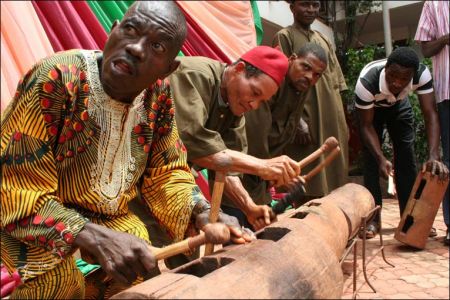 Still on propaganda, misinformation and false accusations against the Igbos
June 12 public holiday is not the same thing as May 30 sit at home order
Making sense of Diezani's response and I am inclined to believe her version
The media and the government should provide the facts and allow us to analyse them
Nigerian Bottling Company products plus vitamin C - poisonous combination we ignorantly pay for thanks to NAFDAC
Before APC sell this lie, remember that we track, monitor and rate projects at NICAPROM