As long as no innocent person is arrested for corruption I am fine but things must be done within the law
Posted by Afam Nnaji | 6 years ago | 2,608 times
No sane and patriotic Nigerian will be against any fight against corruption as long as no innocent person is being accused, harassed, arrested or convicted.

No matter how guilty a person is our relevant agencies must follow due process unless we are saying that jungle justice is ok but remember that just about anyone could become a victim of point and kill even when done in error or when the person is deliberately targeted by his enemies.

The security agencies should have enough manpower and resources to gather evidence that can be used to convict any corrupt person.

We do not want successful media trials that do have substance.

Why storm homes of federal judges by 1.00am when you could have done same by 7.00am, 8.00am or 11.00am?

What if the governor was shot by mistake? What is the federal judge or the DSS chief was killed by that time just because the security agencies preferred operating by 1.00am instead of during the day.

Official duty should not be carried out like criminal abductions or armed robberies that usually occur in the dead of the night.

For those supporting every single thing the present FG does including those our president admitted was wrong my prayer remains - may whatever you support return to you and your family a million times over.

If we are practicing democracy then let us practice democracy and do things properly and if we are tired of democracy let us do away with it and fashion out a system of government that will suit our peculiar environment even if it means military system of government.

Knowing Nigerians they will support any wrong doing as long as their real and perceived foes and enemies are involved but will be the first to cry out when their friends, relatives or themselves are at the receiving end of the very same things they praised earlier.

I repeat - selective fight against corruption remains 100% better than no fight against corruption because it is impossible for all corrupt Nigerians to be arrested at the same time and only a foolish politician would arrest and jail his closest associates, friends and relatives while his political opponents are guilty of corruption and are walking free just to be seen as a good corruption fighter.

As long as no innocent person is harassed and arrested for corruption I am fine but things must be done properly and in accordance with the rule of law.
Readers Comments
0 comments
No comments yet. Be the first to post comment.
---
You may also like...
The FG is not stopping the state governors in the South East from developing the natural resources in Igbo land
My NYSC days were exciting, why talk about scrapping such a scheme? Part 1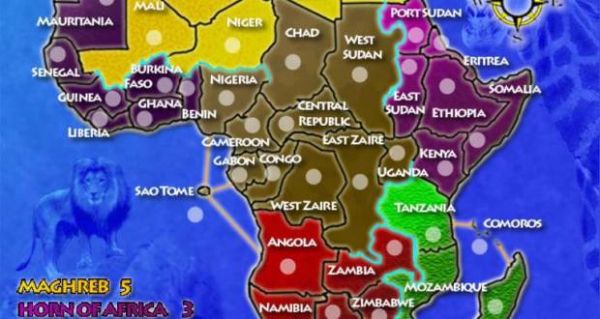 Washington is Conquering Africa using France, Human Rights, Terrorism, and the National Endowment for Democracy
What is the legal implication of the error in Ogah's Certificate of Return?
So GEJ wants both Markafi and Sherrif to step down as PDP leaders in order to solve the PDP leadership problem, abi?
Obama's spectacular failure of leadership on Syria