SON, Agency Plan Energy Efficiency in Households, Public Buildings
Posted by Afam Nnaji | 6 years ago | 2,914 times
The Standards Organisation of Nigeria (SON) and the Nigerian Energy Support Programme (NESP) have created a strategic action to improve energy efficiency of equipment used in residential and public buildings in Nigeria.
The acting Director-General of SON, Dr. Paul Angya, said that the agency will facilitate access to information for consultants, set up and support the technical committee for air condition standards and labels that will support the promotion and creation of awareness in the country.
He said Nigeria could not afford to lag behind in a critical area where about 84 countries had already implemented energy –efficient standards in terms of the kinds of air-conditioners and refrigerators are are allowed in the domains.
By the way, I wrote the following 6 years ago. I find it difficult to understand how policy makers and how they react to serious issues.
------------------------------------------
Proposed energy tariff hike and privatization; the role energy efficiency can play
Posted by Afam Nnaji on July 7, 2010 | 5,827 Views
This means that the only reasonable and cost effective approach to addressing the challenges of energy increase is to reduce the energy requirement and the most reliable and functional way to do this remains a strong energy efficiency policy from the government.
With a strong energy policy you will see that a typical home of say 3 bedroom apartment with just 20 nos 60W bulbs which consumes about 1200W per hour is actually consuming what 12 different homes that are using 20 nos 5W energy saving bulbs will consume per hour.
Same number of bulbs for both scenarios only that this time 12 homes are well lit as against a single home that used energy hungry electrical appliances like the 60W incandescent bulbs. This shows that the gains of energy efficiency programs are immediate, cost effective and they simply make sense.
So why can't we reduce the total energy requirement in Nigeria or whatever estimate the relevant authority is using for planning or expansion purposes by implementing a strong energy efficiency policy in Nigeria? Our energy problem is man made and this means that it is solvable if we really want to solve this problem.
The government should seek for people who understand the issues and have relevant knowledge about energy generation, transmission and distribution while paying good attention to alternative energy as a viable source of energy since this is working in some developed nations through distributed energy generation systems that are sometimes grid tied to allow for net metering where excess energy generated by individuals or organizations can be fed back into the national grid.
This is not the time for creative ideas that may be good for lab or research work. We need proven, reliable and cost effective solutions. We need to pay attention to energy wastage as it is common to see homes and offices wasting electricity as security bulbs are switched on even during the day time when it is basically useless.
We have many options as regards electricity generation in this country like
Hydro – Upgrading or replacing relevant components would help at Kainji dam.
Coal – With clearly over 40% of electricity being generated in the USA coming from coal fired plants I see no reason why the coal in Enugu should be idle while we complain about electricity.
The Oji River power plant should be revived.
Gas fired turbines – Building more of these (where necessary) would help. We cannot be flaring gas when we could use same for energy generation.
Solar energy – Nigeria is a country located close to the equator and this means that the dynamics of generating energy from the sun favor us a great deal. We could take this serious and even generate enough to not only use locally but export energy to neighboring nations.
Wind turbines – We have shorelines and high altitudes where considerable amount of wind energy (cool sea breeze and turbulent free wind) could be harnessed and used to generate electricity.
Distributed and subsidized energy generation by individuals and organizations that want to generate their own energy should be encouraged. Solar panels or wind turbines should be subsidized for people who want to generate electricity for their homes and offices with excess electricity fed back into the grid (not sure we even have PHCN officials that understand how net metering works anyway).
High electricity tariffs It is common for people to cite the telecommunication industry as a good example and justification for privatization of the power sector and this is a tragedy in itself because they are not the same.
Granted, we have mobile phones everywhere but quite a lot of Nigerians carry mobile phones without airtimes and would either beg for airtime from friends or relations, use mobile phones belonging to friends or relations or pay reduced tariff at call centres by the road sides.
Now, can you borrow electricity from your friend or relation? Can you get a reduced tariff from say an energy centre by the road side? There is a documented case of someone that died in a developed country from excessive cold simply because the person could not pay electricity bills to heat the home as their electricity supply was cut off.
If this can happen in developed nations you can only imagine what can happen here when electricity is priced out of the reach of the common man. Is privatization really the only option? I thought we privatized NITEL? The government even helped it to pay the $285M license fee and yet it could not function. We have had many failed attempts at selling NITEL.
Why would we want to hand over such critical national resource to foreigners whose sole aim is to maximize profit? Why should we want to make the foreign investors happy when what they promise may bring further hardship to majority of Nigerians who deserve reliable and affordable electricity? Same logic has been used to push for increase in fuel price for decades without any meaningful results instead of building more refineries (for increased capacity), revamping existing ones and encouraging energy efficient automobiles and machineries.
The US in trying to solve its own energy issues are encouraging car owners to trade in their energy hungry cars for more energy efficient ones whereas we are still importing trucks and cars that have been rejected, being phased out and consume way too much energy into the country. Even nations like Cuba, Venezuela and Mexico that may not be seen as developed nations by other developed nations have wonderful health facilities in place so it is not impossible for Nigeria and Nigerians to fix the power problem.
We must not be made to believe that the only solution to our power problem is to generate more electricity because we can achieve a lot by reclaiming wasted energy simply by implementing effective energy efficiency programs or policies.
The benefits of energy efficiency are simple to demonstrate and easy to understand while being cost effective from the moment it is implemented. A home could move from a total energy requirement of say 4,000W with monthly bill of say N6,000.00 and a generator of about 7kva to a total energy requirement of say 1,000W with monthly bill of say N1,500.00 and a generator of about 2kva.
This results in savings that could be used to do other things. This is happening already as people are beginning to see the many advantages of energy efficiency. Suffice to state this, the higher the energy requirement in any given circumstance the higher the cost of generating it, transmitting it, distributing it and storing it (in case of backup applications).
If this is so then why can't we reduce whatever estimate that the government is using today for energy generation and planning by enforcing energy efficiency policies that would yield instant benefits to both the government and Nigerians in the short term and in the long term? We should not squander this opportunity being provided by President Goodluck Jonathan to improve electricity supply by carrying out projects that may not deliver on the promises made by the proponents of higher energy tariff and privatization.
Just a few months ago we hired a foreign coach for our national team and made him the most expensive coach at the world cup while discarding our own that labored and toiled to qualify our national team for the world cup. 12 matches were played and our own local coach won 9, drew 3 and lost none and yet we hired a coach that could not even qualify his own country for the same world cup. The outcome of that decision is well known. Out of the 3 games that were played, 2 were lost and we drew 1 to crown the over N250M wasted in the exercise.
We must begin to believe in ourselves, our strengths, our skills etc. We must encourage our own and reward them accordingly for jobs well done. When we begin to do these things we will see the very best coming forward to contribute their own quota towards moving Nigeria forward. We must stop sacrificing excellence at the altar of mediocrity.
Finally, we can always use our money to buy technology that is not home grown and use the technology to solve our problems whether in the area of energy or health. Having foreigners hold a major stake in our energy sector do not seem right to me (I hope I am very wrong on this).
However, should the tariff be increased and the privatization go ahead as planned then all we can do is embrace energy efficiency so as to reduce the cost of using electricity because the cost will certainly be higher than whatever we are paying right now.
Readers Comments
0 comments
No comments yet. Be the first to post comment.
---
You may also like...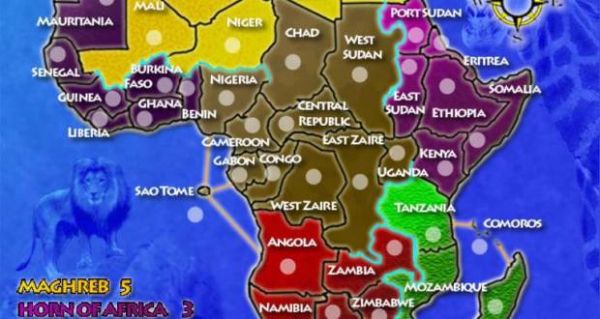 Washington is Conquering Africa using France, Human Rights, Terrorism, and the National Endowment for Democracy
Post civil war Igbos will not endure the unfair treatment longer than necessary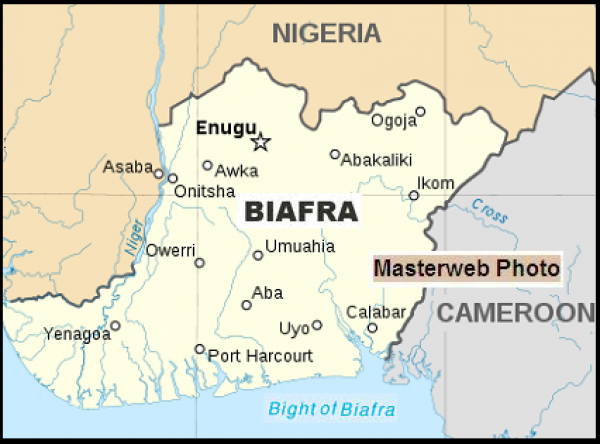 Biafra Republic existed between 1967 and 1970
Why attacks on policemen and stations in the South East must stop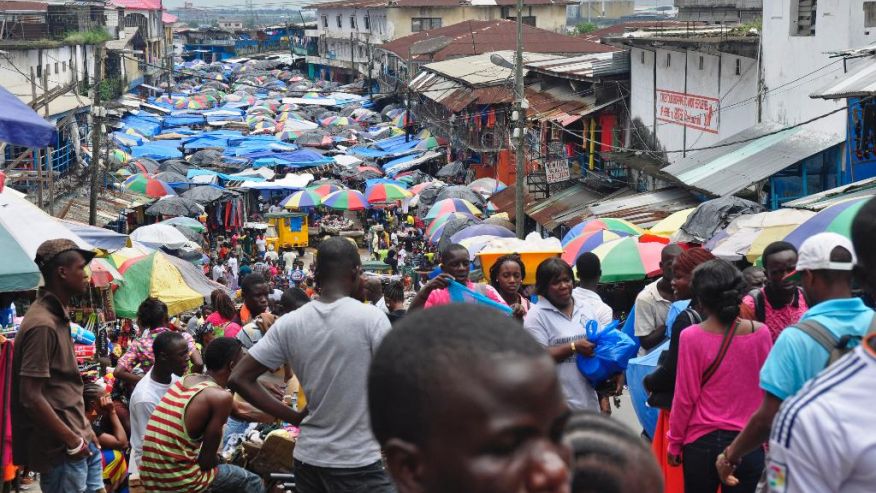 "Circumstances can create a liar out of anyone"
Senate Approves Buhari's $16bn, €1bn External Borrowing Request