Local herbal cure for ulcer in 2 months
Posted by Afam Nnaji | 6 years ago | 3,649 times
Today makes it 1 week that I stopped taking the ulcer medicine from my Hausa friend.

I needed to be sure so I waited for 7 days before posting this.

The same ulcer I was certain was either going to kill me due to the unbearable pains or linger for a very long time coupled with the serious pains is gone and my diet didn't really change and hasn't changed.

When I asked my friend how long I was going to take this medicine the second time he gave it to me he said

'if the ucler go you go know, if you take the medicine your body go reject am'

Well, I stopped taking the medicine when my body started rejecting it and even the regular antacid syrup that I drank from time to time started causing me pains so I stopped taking both the antacid syrup and the local medicine he gave to me.

I also took regular antibiotics plus antacid.
I have told him that some of my friends need the same medicine and he said no wahala that he will give anyone that wants it for N10,000.00.

He didn't collect a kobo from me by the way and refused to collect any money from me till today.
It's like sawdust and I know it's a mixture of herbs and roots and every tribe should have local medicines for ulcers and other ailments.

Throwing away our local medicines because of Western medicines was a foolish thing to do.

Today, the same Westerners are talking about the medicinal values found in things like pawpaw, sour sop, cucumber, okra etc yet our parents and grand parents knew about these things plus dogonyaro leaves based on knowledge passed down from our fore bearers.

The Europeans and Arabs didn't bring civilization to us. They simply halted our civilization and replaced it with brutal slavery and religious indoctrination using 2 competing religions from the same people in the same area in the Middle East.
Readers Comments
0 comments
No comments yet. Be the first to post comment.
---
You may also like...
Biafra Remembrance: Nothing wrong with the sit at home directive from IPOB to their members
We must change our value systems and our sense of justice
Understanding Web development costing
Your vehicle catalytic converter may have been long stolen without your knowledge
Na now you go sabi who dey do MMM and who no dey do MMM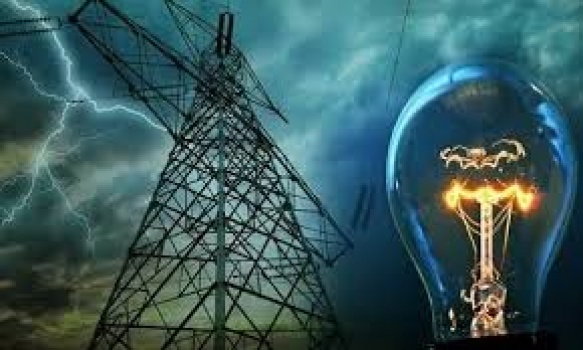 We have a federal government that is more interested in the welfare of non Nigerians than Nigerians