So the venue of the PDP national convention was sealed off by the police and you are surprised?
Posted by Afam Nnaji | 6 years ago | 2,267 times
At this rate APC will remain in power forever in Nigeria at the national level because of the following reasons

1. They will use the DSS, Army, INEC, Police, Courts in addition to the lies, misinformation and propaganda they deployed in the 2015 presidential election

2. The will do everything possible to kill any opposition party because based on performance the APC will lose to even APGA or KOWA today and they won't want that to happen

3. We do not have someone like GEJ who will not do everything possible to remain in power up to insisting that PDP should not challenge the outcome of a presidential election that was riddled with irregularities

The main wailing will come in 2019, 2023, 2027 and even 2031 when those that voted for APC in 2015 would seek for a change at the polls that will never happen.

That is when you will see the real meaning of wailing plus lamentation but it will be too late by then.

Unless APC turns around the economy and does well performance wise (which will give them a fighting chance at the polls) all these things will happen and there is nothing anyone can or will do about it.

Maybe, in the next 3, 7, 11 or 15 years some of the people that have been abusing GEJ will end up calling him not just hero of democracy but double hero of democracy.

The gods are wise and God works in mysterious ways so relax and enjoy the ride.

We don enter be say we don enter!!!
Readers Comments
0 comments
No comments yet. Be the first to post comment.
---
You may also like...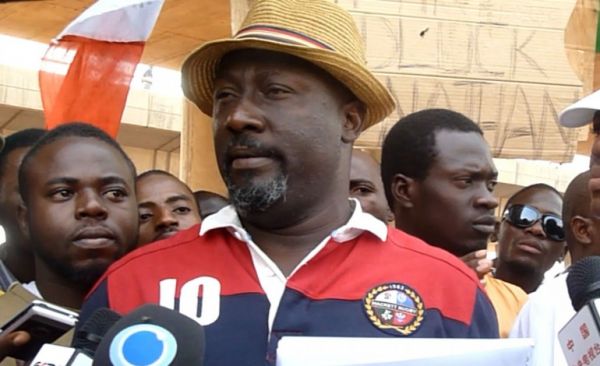 Still on Dino Melaye vs Sahara Reporters
Government shutdown: 800,000 workers go without pay, and it doesn't stop there
Still on Gen Buhari's certificate matter
Fuel scarcity is back yet the petroleum minister is saying panic buying by Nigerians is the reason?
They abuse you for holding a position then turn around to adopt the same position? Wonderful!
Why is Nigeria broke? The 2 major reasons