The show of shame in Abia state by desperate politicians
Posted by Afam Nnaji | 6 years ago | 2,527 times
The political bitterness along with the energy being expended by politicians in Abia state over the outcome of the 2015 gubernatorial election in that state is one of the reasons why Biafra remains dead on arrival.
Look around the entire country and see if you will find any state that is facing the type of distractions being witnessed in Abia state.
Even GEJ who was fully aware of the irregularities that took place in the last presidential election didn't bother even though he had the powers to intervene. He even went further to ask PDP not to challenge the outcome of that flawed election in the interest of peace.
For the first time in a long time Aba is receiving much needed attention by the current governor but it appears some politicians are eager to slow down such positive developmental projects as they spend huge funds in the law courts trying to get to the Abia state government house by any means necessary.
Do you think the politicians that lost out in the other gubernatorial elections don't or didn't have enough reasons to spend their time and money on lawyers more than 14 after the elections took place?
Interestingly, the amount of money these politicians have spent and are still spending to secure favorable judgments could have been used to set up industries that would offer jobs to their people in the same state they are fighting to lead.
Now, one is forced to ask - are these politicians in it for the betterment of the masses or for their pockets and bank accounts?
Ndigbo, e be like say na only us waka come for this show of shame currently going on in Abia state.
Keep distracting the governor you hear? After 4 years you will turn around to complain that he didn't do much when he is being made to respond to several court cases in Abia, Imo, Abuja and other states some politicians will go and file cases against the governor tomorrow.
Is this how politics will be played in the Biafra that some people seek?
If yes, then give me Nigeria a million times over!!!
Readers Comments
0 comments
No comments yet. Be the first to post comment.
---
You may also like...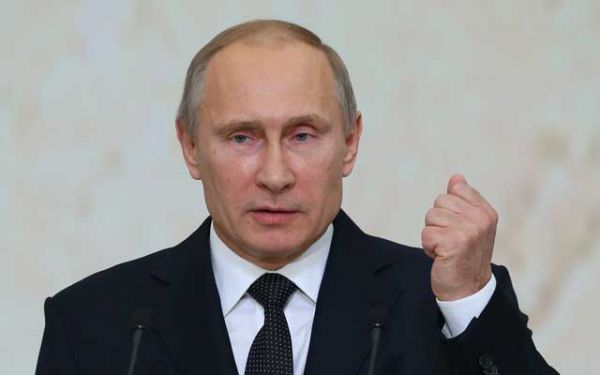 If we are serious about fighting Boko Haram then the US must be excluded from every single thing concerning the fight
The consequences of your actions are yours to face and bear
With FixIt the government will know about bad roads and fix them accordingly
So GEJ wants both Markafi and Sherrif to step down as PDP leaders in order to solve the PDP leadership problem, abi?
So the venue of the PDP national convention was sealed off by the police and you are surprised?
June 12 public holiday is not the same thing as May 30 sit at home order