In defense of Buratai - Nigeria Army was wrong but the FG was right
Posted by Afam Nnaji | 6 years ago | 2,235 times
It is no longer news that the COAS Lt Gen Buratai bought 2 properties in Dubai as reported in the media.
Two important statements have been made by the Nigeria Army and the FG since the news broke.
Nigeria Army claimed that the COAS bought the properties with his savings.
In my opinion this claim can never be correct because all his salaries put together since the day he joined the army couldn't have paid for the properties so Nigeria Army in a bid to defend their boss made a statement that was unfortunate.
The FG has cleared the COAS of any wrong doing based on the fact that Lt Gen Buratai was transparent and honest enough to volunteer the information concerning the said properties so it wasn't as if anyone carried out any investigation and uncovered such ownership of the Dubai properties.
In my opinion the FG is very correct. Fighting corruption also involves transparency and honesty on the part of everyone.
Have we not been wanting to know what properties and/or assets our politicians and government officials have all in the name of knowing what they did while in office or power?
I heard PMB asked the army officers to declare their assets and the COAS willingly did so and listed the properties he bought.
If you punish Buratai today for being transparent and honest what do you think those that have 100 times and 100,000 times what Buratai has would do?
Corruption in Nigeria is a very complex thing especially when you are exposed to high level politics or money and when I say money I am not talking about millions of naira but billions and trillions of naira.
If PMB has started a new era of transparency, honesty and accountability with the army officers in the Nigeria Army then Nigerians should applaud and support him because Nigerians will benefit in the long run.
We should demand that the same thing be done in the civil service and every single government agency and the information submitted made available or accessible to the Nigerian public.
So, do I believe that the COAS bought those properties with his personal savings? NO.
Do I believe that the FG's position as regards clearing him based on the fact that he voluntarily provided the information based on the need to promote a transparent Nigeria Army was in order? YES.
We will gain nothing by punishing the COAS, in fact we will lose because other Nigerians that have acquired much more will never own up to what they have even as they will continue to build estates and buy lands in the names of their grand parents, friends and children without Nigerians knowing what they accumulated while in office.
Just like the FG vs Niger Delta Avengers issue we must remember what we learnt in basic economics in secondary school concerning opportunity cost or the forgone alternative so we must do what will benefit Nigeria and Nigerians in the long run.
Why do you think most opposition politicians are quiet today? They are scared of the EFCC based on their past deeds in office.
Anything that will encourage our public officials to list their assets should be supported so based on this I support President Buhari's transparency campaign in the Nigeria Army, I agree with the FG on clearing Lt Gen Buratai while disagreeing with the Nigeria Army on the statement credited to them concerning the properties being bought with personal savings.
We must look beyond the pretty obvious if we really want to fix Nigeria.
Readers Comments
0 comments
No comments yet. Be the first to post comment.
---
You may also like...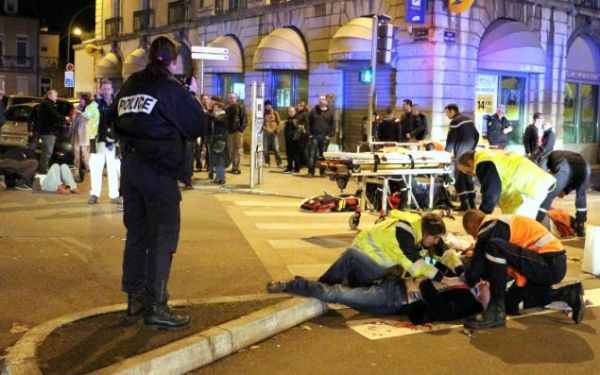 France just experienced what Nigeria experience almost on a daily basis.
Why is Nigeria broke? The 2 major reasons
Shouldn't EFCC be dealing with this Capital Oil vs NNPC issue instead of DSS?
Biafra Remembrance: Nothing wrong with the sit at home directive from IPOB to their members
How unique can a website be?
Let us hope that EFCC and the judiciary will seize the opportunity and build on this momentum by going after other politicians