The wife of our president calling a sitting governor a mad dog?
Posted by Afam Nnaji | 6 years ago | 2,339 times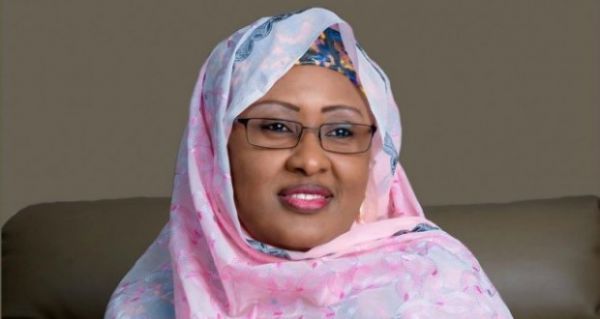 If she was not involved in the Halliburton scandal she should just maintain her innocence and even travel to the US to put an end to the story instead of calling a sitting governor a mad dog.
Interestingly, the likes of Diezani, Okojo Iweala, GEJ etc have been called criminals and accused of stealing and looting even without any evidence presented or any of them being charged to court let alone being convicted yet they have not abused anyone.
There is a very simple solution to this Halliburton scandal story - shame your accusers by visiting the US.
The good thing about the whole Halliburton scandal now is that the EFCC should deal with the scandal especially now that the former EFCC boss has claimed that the Aisha Buhari involved in the scandal is not our president's wife.
So there should be no excuses whatsoever why the correct Aisha is not in jail.
I refuse to talk about the international passport of a certain Aisha Muhammadu Buhari that was released online because the passport throws up more difficult questions than answers.
Maybe, those that have been in the business of judging and convicting people on the pages of newspapers and on social media without charging them to court will not understand how painful it is to call people thieves without the courts doing so.
Readers Comments
0 comments
No comments yet. Be the first to post comment.
---
You may also like...
6 months into his presidency PMB and APC are doing exactly what GEJ and PDP did
Fixing of Enugu Onitsha expressway - PMB is doing in 18 months what GEJ didn't give a damn about in his 5 years in office as president
My NYSC days were exciting, why talk about scrapping such a scheme? Part 2
Proposed energy tariff hike and privatization; the role energy efficiency can play
If we get our acts right, US and Europe will envy Nigeria
Nigeria has no record of its oil, non-oil export activities since June 2015