So, medical students now have to spend 11 years in the university according to NUC?
Posted by Afam Nnaji | 5 years ago | 2,450 times
So, medical students now have to spend 11 years in the university according to NUC?

Will they enjoy scholarships abi na the N18,000.00 minimum wage parents go pay the school fees?

Well, this may be another way of promoting traditional medicine as the requirement no dire like this - just dey enter from one bush to another and learn how to chants certain words in a particular sequence hehehe

------------------------------------
Medical students to spend 11 years – NUC
March 15, 2016


The National Universities Commission has stated that any student who wants to study medicine will henceforth spend a minimum of 10 to 11 years for the programme.

Its Executive Secretary, Prof. Julius Okojie, stated this while delivering a lecture at the matriculation and inauguration of the University of Medical Science, Ondo, Ondo State.

In a lecture titled 'Development of Medical Education: Prospects and Challenges', Okojie, represented by the Deputy Executive Secretary of the commission, Prof. Chiedu Mafiana, said the move became imperative in order to enable the students to mature psychologically for the profession.

He said the 2015 document for the training of medical students made provision for students to spend four years studying basic sciences after which they would proceed to the medical school to spend another seven years.

Okojie added, "The new benchmark still retains the fundamental learning objectives that seek to achieve national development goals as well as a sustainable development goal."

Stressing the need for adequate funding of medical training and practice, Okojie urged the university authorities to ensure the judicious use of the money earmarked for the development of the institution.

Ondo State Governor, Dr. Olusegun Mimiko, urged the university to leverage on the benefits of the medical complex around it to advance efforts in research and training.

Mimiko, who is the Visitor to school, also expressed optimism that the institution would be a leading platform for raising crops of competent individuals in the various health disciplines.

"It is our hope and belief that it will provide sound scientific, technological and professional training to address identified health needs and problems, solve them within the context of community and national needs and sustainable development," the Visitor said.

The Vice-Chancellor of the university, Prof. Friday Okonofua, who said the institution would achieve its objectives, appealed to all well-meaning Nigerians to support its 'Friends of UNIMED Funds' initiative, targeted at raising N1bn for the school.
He also commended the state government for establishing the university.
Culled from http://www.punchng.com/medical-students-to-spend-11-years-nuc/
Readers Comments
0 comments
No comments yet. Be the first to post comment.
---
You may also like...
My NYSC days were exciting, why talk about scrapping such a scheme? Part 2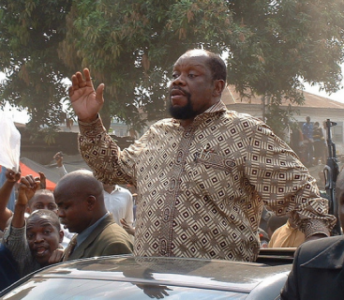 So, Ojukwu was actually brilliant, had foresight and was astute?
How far with the Excess Crude Account?
If you feel you have been shortchanged based on abandoned campaign promises sorry oooo
Biafra Remembrance: Nothing wrong with the sit at home directive from IPOB to their members
Global institutions not ready to lower their standards for Nigeria's unique brand of quota based merit system