Unfortunately, most Nigerians are hungry for power and will do whatever it takes to acquire it or keep it once they get it
Posted by Afam Nnaji | 7 years ago | 2,681 times
Any political appointee that openly supported and campaigned for the person that appointed him that does not tender his resignation after the person he campaigned for lost the election has no integrity.
All the political appointees that were appointed by GEJ that remained in office for over 8 months after PMB assumed power should thank PMB for his magnanimity.
If you don't know what it takes to resign from an office or a political appointment then you are not qualified to hold that position or stay in that office.
Unfortunately, most Nigerians are hungry for power and will do whatever it takes to acquire it or keep it once they get it.
If you are being treated badly in an office due to your tribe or religion and you bottle everything up until you are sacked or you retire then you should spare us the details because you would have made a mark if you had resigned while giving reasons for the resignation.
I left paid employment when I couldn't stand the hypocrisy and sycophancy in the work place even though I had my way most times because I was competent and efficient on the job.
I fought against all kinds of discrimination, stood my grounds when I was right and in all such cases the right things were done.
I remember a friend of mine who is a facebook friend here telling me that some of the people that accused me of being confrontational in the office then were saying that Projects department don spoil finish because of the type of things the whites were allowed to get away with and things wouldn't have been this way if Afam was still around as he would always oppose any wrong thing especially those targeted at Nigerians by the whites who felt they could do whatever they wanted to Nigerians in Nigeria. This happened about 5 years I said bye bye to paid employment when he visited me in my office.
I once refused to go to an offshore platform to relieve someone that needed to be in Germany for the design phase of 38 offshore wellhead platforms we were revamping after getting to Eket and going through the water survival training because I heard from someone that was familiar with the platform that the communication equipment on that platform was not working and the life capsule either wasn't operational or wasn't there at all.
When I told the guy that I was going to ask them to change my flight booking as I was returning back to the head office he told me that Mobil could sack me for refusing to go the platform and I told him that I actually believe that my life was far more important to me than Mobil. What if an emergency situation happened on that platform? You may die and become one of the statistics Mobil will use in their next HSE policy review.
People were burnt to death in Ubit platform I think and till today they have not resurrected.
Why should Nigerians be made to work in unsafe environments when such would not happen in US where the parent company has its headquarters?
I returned to Lagos and wrote my report and my own oga's boss who was an American who sent me to go relieve the guy smiled and said welcome back Mr Afam.
So, if you do nothing and swallow all the insults, abuses and harassment just because of the money you collect at the end of the month you have no moral right to complain when you leave the office or organization because in reality you were collecting payment for the insults and abuses in the name of monthly salaries.
Job satisfaction comes not just from the money you are paid but from the freedom to be who you are within the law and policies of the organization you work for.
Readers Comments
0 comments
No comments yet. Be the first to post comment.
---
You may also like...
Why supporting, helping and advising President Buhari is in your own best interest as a Nigerian living in Nigeria
Electricity distribution companies are the most corrupt and arrogant entities out there
The Buhari I supported in 2011 is not the same person today
Mr President, your job is to showcase the best of Nigeria not her worst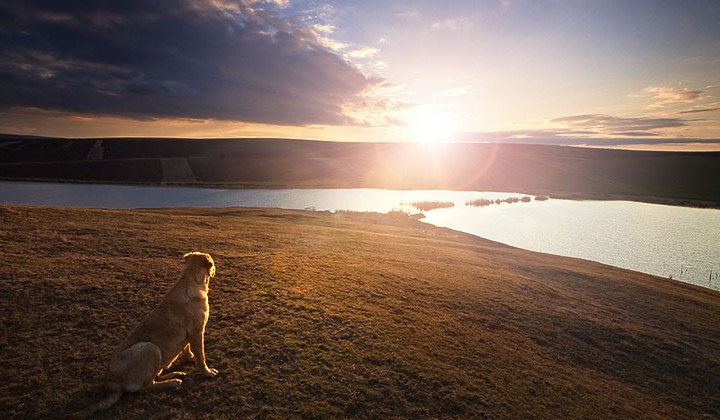 Wahala go really dey on the last day ooo and many lawyers will be busy making their cases on behalf of different religions
So the current IG actually lied against the former IG about him 'stealing' 24 vehicles?