China to the rescue: Zimbabwe on the path to economic recovery
Posted by Afam Nnaji | 6 years ago | 2,954 times
After enduring the worst form of economic conspiracy by Britain, US and financial institutions under their control to destroy the Zimbabwean economy against the people of Zimbabwe simply because President Mugabe tried to right the wrong of the past help appears to have come from China.
How could anyone justify a situation whereby foreigners that make up less than 3% of the entire population in Zimbabwe have access and control over 95% of the arable land in another man's country (Zimbabwe)?
For daring to do the right thing the colonialists and imperialists did all they could to cripple the economy of Zimbabwe so that the masses will rise up against Mugabe.
Luckily for Zimbabwe the literacy rate in that country is one of the highest in Africa just like Libya before the illegal invasion and destruction of Libya by the US and her NATO allies so it was difficult for the powerful Western nations to use Zimbabweans to destroy Zimbabwe.
Now, China has come to their rescue – cancelling their debts and making the Chinese currency yuan the legal tender in Zimbabwe.
This simply means that African nations must not do the bidding of the West or even the East for that matter though for now Zimbabwe had little options since the other African nations that should have helped them are still being remote controlled by the colonialists and imperialists from the White House and No 10 Downing Street.
———————————————-
Zimbabwe to make Chinese yuan legal currency after Beijing cancels debts
Yuan becomes the latest currency to be approved for public transactions in Zimbabwe, as the southern African nation seeks to increase trade with Beijing
Tuesday 22 December 2015 00.24 GMT
Last modified on Tuesday 22 December 2015 00.26 GMT
Zimbabwe has announced that it will make the Chinese yuan legal tender after Beijing confirmed it would cancel $40m in debts.
"They [China] said they are cancelling our debts that are maturing this year and we are in the process of finalising the debt instruments and calculating the debts," minister Patrick Chinamasa said in a statement.
Robert Mugabe greets China's Xi Jinping as 'true and dear friend' of Zimbabwe
Read more
Chinamasa also announced that Zimbabwe will officially make the Chinese yuan legal tender as it seeks to increase trade with Beijing.
Zimbabwe abandoned its own dollar in 2009 after hyperinflation, which had peaked at around 500bn%, rendered it unusable.
It then started using a slew of foreign currencies, including the US dollar and the South African rand.
The yuan was later added to the basket of the foreign currencies, but its use had not been approved yet for public transactions in the market dominated by the greenback.
Use of the yuan "will be a function of trade between China and Zimbabwe and acceptability with customers in Zimbabwe," the minister said.
Zimbabwe's central bank chief John Mangudya was in negotiations with the People's Bank of China "to see whether we can enhance its usage here," said Chinamasa.
China is Zimbabwe's biggest trading partner following Zimbabwe's isolation by its former western trading partners over Harare's human rights record.
In reaction veteran president Robert Mugabe adopted a "look East policy", forging new alliances with eastern Asian countries and buttressing existing ones.
In early December, Chinese president Xi Jinping stopped over in Zimbabwe in a rare trip by a world leader to the country, and presided over the signing of various agreements, mainly to upgrade and rebuild Zimbabwe's infrastructure such as power stations.
Culled from http://www.theguardian.com/world/2015/dec/22/zimbabwe-to-make-chinese-yuan-legal-currency-after-beijing-cancels-debts
Readers Comments
0 comments
No comments yet. Be the first to post comment.
---
You may also like...
Laziness and inferiority complex responsible for the attacks in South Africa.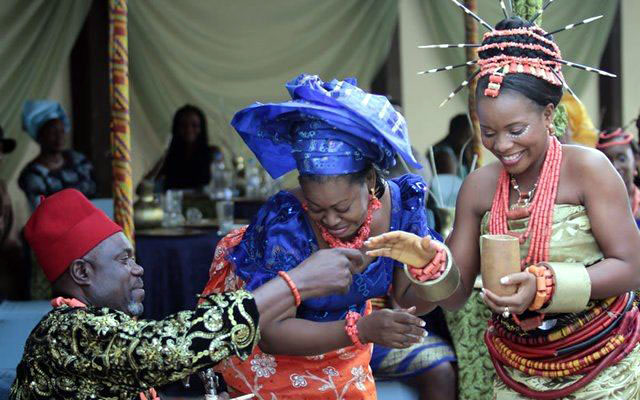 Movie producers should stop denigrating Igbo tradition and religion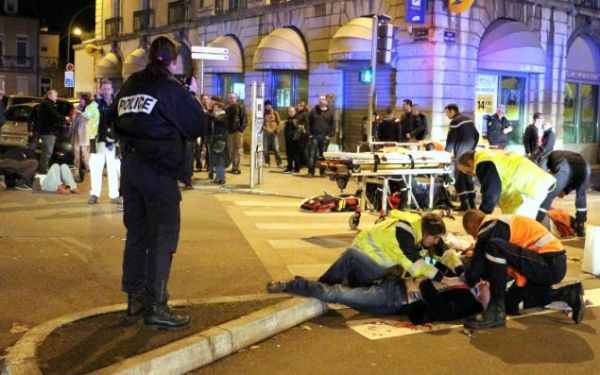 France just experienced what Nigeria experience almost on a daily basis.
Drive against traffic and forfeit your vehicle to Lagos state government!!!
The position of the Nigeria Labor Congress on the planned removal of fuel subsidy is anti people
They now respray and reprint updated expiry dates on expired fire extinguishers