Sunni vs Shiites religious politics: Why Saudi Arabia and Iran should not fight a proxy war in Nigeria
Posted by Afam Nnaji | 7 years ago | 7,157 times
If we know what is good for us as Nigerians we will not allow Saudi Arabia and Iran use Nigerians in Nigeria to fight their war based on their brands of Islam – Sunni and Shiite.
We don't need a senseless war based on these Middle Eastern religious politics that place no value on the lives of people they use as pawns to fight their wars.
When I maintain that we are better off without all these foreign religions some people will begin to riot.
This is not even a case of Islam vs Christianity but a case of one brand of Islam (Sunni) vs another brand of Islam (Shiite) and our people get to pay the ultimate price?
The FG must address this problem now before Nigeria becomes another Iraq or Syria.
A situation where Iran gets to issue threats and Saudi Arabia gets to support the killing of Shiites by our army is worrisome and should not be allowed to continue.
Let our internal affairs remain our internal affairs.
Serious nations are investing in science, medicine and trying everything possible to make life easier for their people and we are here looking for reasons to murder our own people all in the name of religion.
Readers Comments
0 comments
No comments yet. Be the first to post comment.
---
You may also like...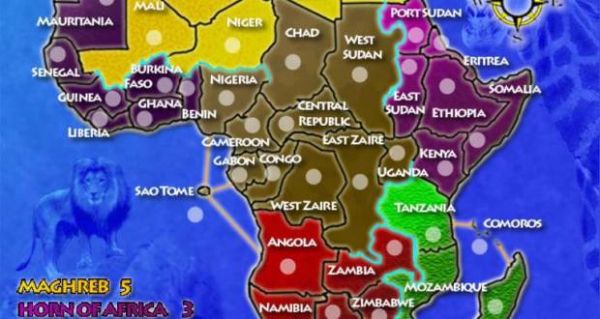 Washington is Conquering Africa using France, Human Rights, Terrorism, and the National Endowment for Democracy
Purge yourself of everything you cannot categorically determine it's correctness or otherwise and you will see clearly
WHEN THE TRUTH PREVAILS - Zents Kunle Sowunmi
Criminalizing the actions of Fulani herdsmen and addressing them as criminals would help
The first lady's remarks were not borne out of patriotism or concern for the betterment of Nigeria
What's going on with the NPF list of successful recruits as PSC and Force PRO discredit official list?