The Garbage Truck Theory
Posted by Afam Nnaji | 7 years ago | 3,550 times
How often do U let other people's nonsense change ur mood? Do U let a bad driver, rude waiter, curt boss or an insensitive employee ruin ur day? However, the mark of a successful person is how quickly one can get back their focus on what's important.
David J. Pollay explains his story in this way…. Sixteen years ago, I learned this lesson. I learned it in the back of a New York City taxi cab.
Here's what happened. I hopped in a taxi & we took off for Grand Central Station. We were driving in the right lane when, all of a sudden, a black car jumped out of a parking space right in front of us. My taxi driver slammed on his breaks, skidded, & missed the other car's back end by just inches! The driver of the other car, the guy who almost caused a big accident, whipped his head around & he started yelling bad words at us. My taxi driver just smiled & waved at the guy. And I mean…he was friendly. So, I said, 'Why did U just do that? This guy almost ruined ur car & sent us to the hospital!'
And this is when my taxi driver told me what I now call, 'The Law of the Garbage Truck.'
'Many people are like garbage trucks. They run around full of garbage, full of frustration, full of anger & full of disappointment. As their garbage piles up, they need a place to dump it. And if U let them, they'll dump it on U. When someone wants to dump on U, don't take it personally. U just smile, wave, wish them well, & move on. You'll be happy U did.
'I started thinking, how often do I let Garbage Trucks run right over me?And how often do I take their garbage & spread it to other people: at work, at home, on the streets? It was that day I said, 'I'm not going to do it anymore.' Life's too short to wake up in the morning with regrets.
Love the people who treat you right. Forget about the ones who don't. Believe that everything happens for a reason.
Never let the garbage truck run U over….Ǥőőd morning! Have a wonder-filled week!
– author unknown
Originally published on my facebook page on August 16, 2011 at 9:33pm
Readers Comments
0 comments
No comments yet. Be the first to post comment.
---
You may also like...
Any system or change that is based on deceit will fail in the long run
If you hold person for ground you yourself still dey ground with the person (Igbo adage)
The difference between Robert Mugabe, Muammar Ghaddafi and Nelson Mandela
It is official! APC responsible for preparation and presentation of the the worst budget in Nigeria.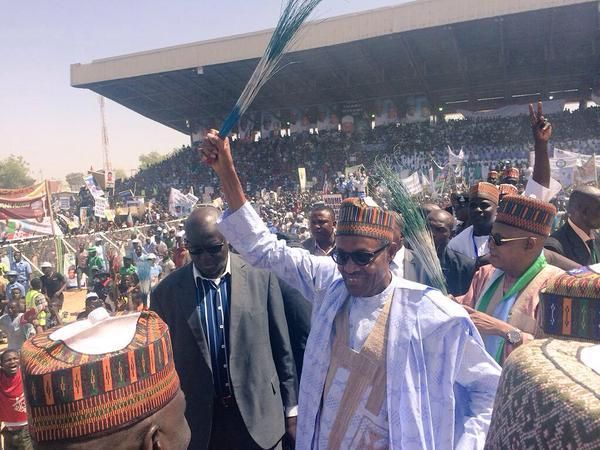 4 yrs or 8yrs is actually a short time in the life of a country like Nigeria so think deeply before justifying certain actions or policies
Ndigbo should mind their business and let their neighboring minority ethnic groups be