Rivers State Governor, Nyesom Ezenwo Wike bans street protests, declares Rivers State is an integral part of Nigeria
Posted by Afam Nnaji | 4 years ago | 2,195 times
Hehehe, sebi Rivers state na one of the states una wan force to be part of Biafra?
If person advice you for morning and you ignore am because say you no like the person maybe when another person wey you like repeat the same advice for afternoon or evening you go understand!!!
Limit your self determination talk to Igbo states or the South East and you will get more supporters, supporters that can defend the project any day but insist on annexing (yes that is how I see it) neighboring non Igbo states without their express permission or mandate in your Biafra project and you will only succeed in bringing shame and embarrassment to yourself first and then to our people when those you claim are on your side openly rubbish your naive claims!!
The same people that abused me for stating in 2010 even before the 2011 presidential election that GEJ was wrong in forcing himself on PDP by jettisoning the PDP zoning formula that would have handed over the presidency to the South East in 2015 are the same people abusing me for pointing out the problem with this Biafra project today!!
Today, PDP don admit wetin I talk since concerning fielding GEJ in 2011 and have since zoned the 2019 presidential slot to the North. I have been vindicated!!
Then Rivers state governor don ban protests and just made it clear that Rivers state is committed to the Nigeria project and not Biafra. I have also been vindicated.
Say you get big head no mean say you get plenty sense.
Make our emergency Igbo lovers and defenders continue to dey embarrass themselves for public. With time, whenever they talk people wey sabi go dismiss them as narrow minded, ignorant and shortsighted people that are incapable of thinking logically and critically.
Nonsense!!!
I am pro Nigeria, then pro independent Igbo nation in that order and anti Biafra because the logic behind Biafra is fundamentally flawed. I don't support projects that have been designed to fail from inception!!!
https://www.facebook.com/378378918890631/videos/959490977446086/
Readers Comments
0 comments
No comments yet. Be the first to post comment.
---
You may also like...
Could there be more to the similarities between the Jewish and Igbo traditions?
The Buhari I supported in 2011 is not the same person today
Shouldn't the president/presidency have a proper information/communication channel for pronouncements, policy statements and announcements?
What is the essence of leadership if the people being led cannot be protected and defended?
Enough of this corruption excuse!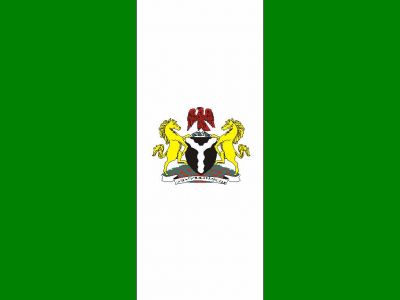 Dangerous political calculations that could boomerang.