The FG is not stopping the state governors in the South East from developing the natural resources in Igbo land
Posted by Afam Nnaji | 6 years ago | 4,059 times
OBJ relaxed to a great extent the land use act and anyone claiming that the reason why our governors cannot do much is because of the FG position is not being factual.
Last week while in a Enugu I heard something very positive from a former commissioner who is still active in government concerning a meeting a foreign company had with the former Enugu state governor concerning the coal deposits in Enugu state.
He said the company wanted to extract and use the gas trapped in the coal and then discard the coal and the governor said NO (before some of you start asking wetin concern gas with coal just relax and read dey go).
What makes this news great is that fact that it shows that the FG is not stopping state governments from embarking on certain projects at the state level and that our former governor meant well for his people otherwise he would have said yes to whatever the foreign company requested for.
Just in case you don't know
- Kogi state is currently building a coal fired power plant in Kogi state (yes, they have coal just like Enugu state)
-. You can get light fuel (that you can use to drive vehicles) from coal by forcing hydrogen on it in a process called hydrogenation.
- The gas the foreign company came for could be extracted, liquified and sold the same way NLNG and OSO/NGL (Mobil baby) sell compressed gas to some countries.
- The coal in Enugu state can provide all the electricity needed in the entire South East and beyond (mind you, well over 40% of all the electricity being generated in the US come from coal, the same coal we have laying waste in Enugu state).
- Wherever you find coal you will find gas and even crude oil nearby because coal is the final stage of the decomposition process of the organic mass that produce crude oil over the years. That is why you have both Enugu state and Kogi state laying claim to the crude oil in Anambra state.
So, let the governors in the South East engage in these kind of discussions and turn the region into a beautiful bride that other parts of Nigeria would want to court!!!
You have limestone (read cement), coal, iron ore (coal or carbon plus iron ore gives you steel and steel industry is a game changer in any economy) in the South East so instead of shouting marginalization every day let us use our God given natural resources to attract investments home and stop the brain drain.
Readers Comments
0 comments
No comments yet. Be the first to post comment.
---
You may also like...
Saying that Nigeria couldn't have become Africa's biggest economy because we import everything and produce nothing is the height of intellectual stupidity and ignorance
Opportunity to hold a political position is not an opportunity to steal and loot the treasury
Ethnicity and religion have been used to destroy this country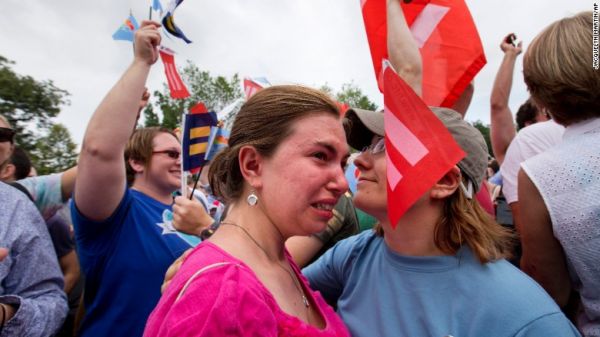 There you have it - same sex marriage is now legal nationwide in the US
Disregard the silly rumor about soldiers injecting people with dangerous vaccines
I am not a fan of Nnamdi Kanu but I am beginning to like him for his courage