President Buhari's campaign promises denial by APC is a huge shame
Posted by Afam Nnaji | 6 years ago | 2,977 times
Each time I try to update the campaign promises (92 of them were captured -http://nicaprom.com/promises/profile_promises.php?name=Gen-Muhammed-Buhari-%28Rtd%29&id=30) made by PMB I run into problems because only an uncommon miracle would make any Nigerian president achieve 30% fulfillment of these political campaign promises.

PMB rode to the presidency based on his integrity both real and perceived and in my opinion that remains his strongest asset and it is in the president's best interest to protect and defend his integrity.

If these campaign promises were made by APC just to mislead Nigerians why didn't PMB dissociate himself from these campaign promises when they were made and published?

At least, PMB dissociated himself from the 100 days document as captured in his Chatham House address video so PMB has every right to state that he didn't promise to do anything in his first 100 days in power as president same way Nigerians have every right to complain that little or nothing has been done since May 29th 2015. (https://fbcdn-video-o-a.akamaihd.net/hvideo-ak-xpf1/v/t42.1790-2/11913757_10204690535413381_1732389933_n.mp4?efg=eyJybHIiOjMwMCwicmxhIjo1MTJ9&rl=300&vabr=100&oh=299a718bd452a1882df2eb25f74dd0b0&oe=55E6CD85&__gda__=1441185912_574a888d42bbc63f41bb4cc05c4a9e15)

Back to the president's campaign promises proper.

The dissociation of the president from these campaign promises simply means that those of us that told and warned Nigerians that APC was using lies, misinformation and propaganda to mislead, confuse and deceive Nigerians were right all along!!!

I always asked the question - if GEJ was that bad and didn't do much why would anyone need to tell a lie concerning his performance in office?

You don't need to lie against someone that is already guilty of poor performance, do you?

Those of us that campaigned for Buhari in 2011 and decided to defend GEJ in 2015 due to the monumental and unprecedented level of lies and propaganda that were deployed against a sitting president have been vindicated.

Every lie comes with an expiry date.

It is better to do things based on principles no matter the pressure, harassment and intimidation.

The Buhari I campaigned for in 2011 was clear and direct as regards what he wanted to do and how he wanted to fix Nigeria. I never told a single lie when I supported and campaigned for Buhari in 2011 before I didn't need to. Unfortunately, he lost the 2011 presidential election.

Fast forward to 2015 and see how APC members, supporters and foot soldiers took lies to a whole new level. Fabricated information were dished out every day, even obvious achievements of GEJ were denied in the most shameful of ways by adults including fathers, mothers, grand fathers and uncles!!!

I feel for the educated Nigerians that supported and defended the lies, misinformation and propaganda APC sustained before, during and after the 2015 presidential election because they are the greatest losers since some of them have done irreparable damage to their integrity and credibility.

All for what?

As for the dissociation of PMB from the same campaign promises he made (some of them were even repeated by his vice president recently) I think it was a well calculated move to save the president from recording the worst campaign promises fulfillment record not just in Nigeria but in the world!!!

Yet, the hopes of Nigerians have been dashed. Disappointments would follow, anger and possibly regret but again we have not even began the journey because PMB will remain our president until May 29th 2019.

What next?

'I told you so' won't help Nigeria and Nigerians. We still must do all we can to help the president succeed because if he succeeds Nigeria and Nigerians would benefit but if he fails, Nigeria and Nigerians especially those living in Nigeria would suffer and feel the pain.

As for me, I will support President Buhari and do all I can to help his government succeed.

This is what I will do as a responsible patriotic Nigerian.

The fact that I don't belong to any political party is enough for anyone to know that I cannot be in the opposition since only politicians or members of political parties that are not in power are those that qualify to be in the opposition.

But will President Buhari heed the advice and suggestions of well meaning Nigerians as we embark on this difficult journey?

Will this same APC that has done more harm than good to his name and integrity determine the fate of Nigeria and Nigerians?

If yes, then we have a very big problem on our hands!!!

If no, then there is hope.

That stated, all the 92 campaign promises captured will remain a reference point to all politicians out there that whatever promises they make during political campaign periods would be used to judge them when the time comes.

I wish President Buhari and Nigeria goodluck!!!


Readers Comments
0 comments
No comments yet. Be the first to post comment.
---
You may also like...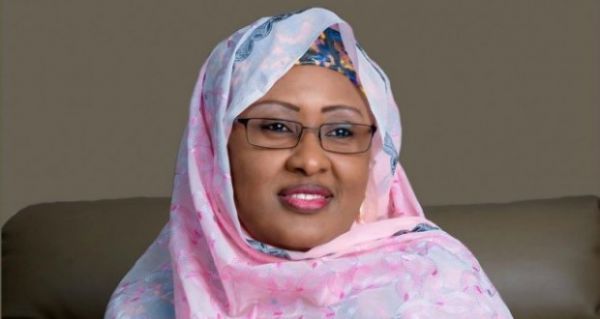 The wife of our president calling a sitting governor a mad dog?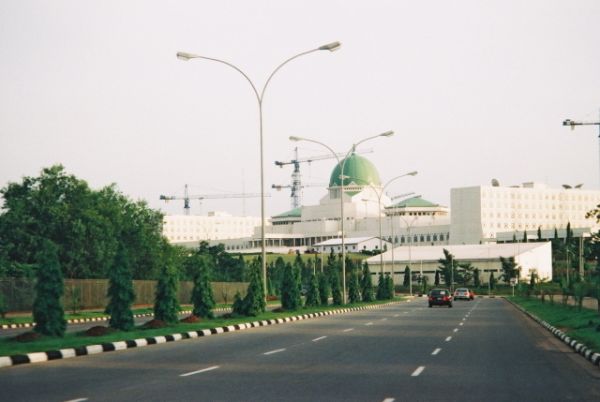 How can APC ask Ekweremadu to resign so that they can give the post of SFG to an Igbo man?
Concerning Tinted Vehicle Glass – All You Need To Know By CSP Frank Mba
For the society to get better people must ask questions, sensible questions for that matter
14 Brigade Garrison burst kidnapping syndicate
China to the rescue: Zimbabwe on the path to economic recovery