4 yrs or 8yrs is actually a short time in the life of a country like Nigeria so think deeply before justifying certain actions or policies
Posted by Afam Nnaji | 5 years ago | 2,137 times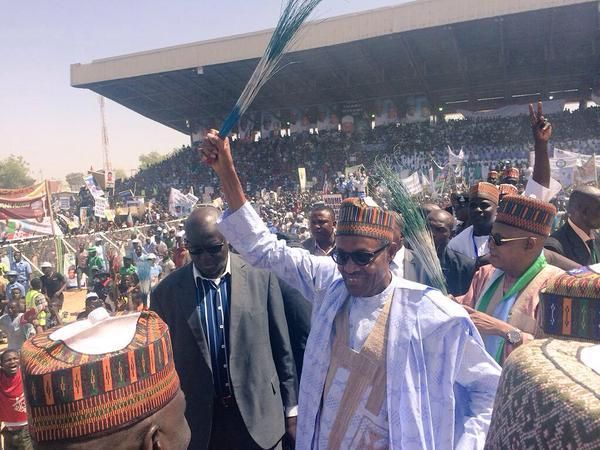 Some of my Northern friends have defended the lopsided appointments made by President Buhari thus far as they talk about competence and qualification as the yardsticks.

I hope the people saying this understand the fact that it is easier to defend a Nigeria with Southerners holding over 90% of the appointments and positions based on academic qualifications and competence than it is to defend a Nigeria with Northerners holding up to 65% of the appointments and positions based on the globally (yes, the whole world knows) known fact that the Southerners in Nigeria are more educated than the Northerners and that while a school boy in the South must score at least 134/200 to gain admission into the federal secondary school someone from some parts of the North may need just 2/200 to gain admission into the same school.

Put differently, if this lopsided appointments stuff continues the North will be the ultimate loser because President Buhari will not be in power after the expiration of his tenure whether it is 4 yrs or 8 yrs so.

We must learn to understand the connection between our actions and possible consequences.

Based on merit, academic qualification and competence I am sure you know the region that will be sidelined in Nigeria if we do away with things like quota system and/or federal character principle.

Whatever your position is on this matter please be consistent when power changes hands and the 'merit based system' we see today is continued.

I would very much like to know how some of the people hailing these lopsided appointments today would feel when they realize that over 80% of Nigerians that will gain admissions into our federal schools from secondary to tertiary institutions would be from the South and this will also affect recruitment into the civil service.
I feel for the innocent Northerners that may suffer from the same 'merit based system' when it will be pursued vigorously by a president from the South.
Readers Comments
0 comments
No comments yet. Be the first to post comment.
---
You may also like...
Can the FG take up the issue of providing funds for WAEC for them to conduct nationwide exams from time to time?
Reasonable product warranty - Coscharis, a shining example
So PDP is the mainstream political party for Ndigbo and APC is not, right?
Need to introduce logic as a subject in Nigeria
Unfortunately, most Nigerians are hungry for power and will do whatever it takes to acquire it or keep it once they get it
Did Ahmadu Bello cause the unrest that led to his death?