Amaechi lol. Afam is a Buharist who temporarily lost his way
Posted by Afam Nnaji | 7 years ago | 3,533 times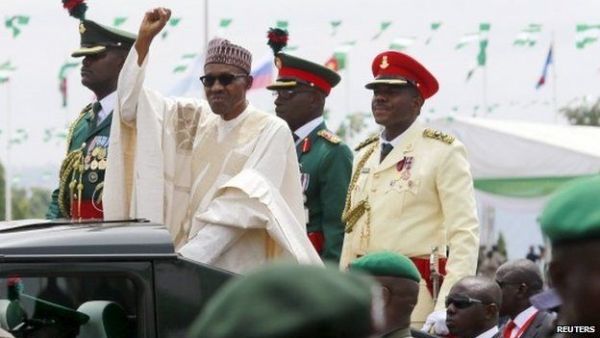 Sambo Magaji wrote:
Amaechi lol. Afam is a Buharist who temporarily lost his way.
----------
I chose to abandon Buhari 2 months to the last presidential election (February date) for 2 good reasons
1. He was not the same Buhari I campaigned for in 2011 considering the fact that he was depending on the likes of Bola Tinubu and Rotimi Amaechi to become president.
My fear was that this was a different man that would be remote controlled by these men and other politicians and when you begin to look at the funds and private jets used in the presidential campaign period you will understand the concerns as regards tackling corruption.
So far, his 'I belong to nobody and I belong to everybody' speech made sense but his 'Ekweremadu's election as deputy senate president is unacceptable' statement sent the wrongest of signals.
2. The unprecedented lies, misinformation and propaganda against the then incumbent president GEJ his followers and supporters deployed were shameful and a disgrace for a leader that was offering CHANGE and a better deal.
If the former president's administration was as bad as it was painted then no one needs to tell a single lie to convince Nigerians to dump PDP and embrace APC.
Fortunately for GMB he won the election with GEJ congratulating him, instructing his party not to challenge the results in the tribunal and pleaded with Nigerians and foreign nations to support the government of GMB that since became PMB from May 29th 2015.
PMB will remain in office till May 29th 2019 so he is our president and commander in chief of the armed forces of the federal republic of Nigeria.
Just like in a typical football match eg Arsenal beating Chelsea 5 - 3 in Chelsea's backyard 3 seasons ago you cannot do anything about the result so GEJ is no longer the issue but PMB.
Let everyone that likes or loves PMB tell him to start working!!! He has been blaming GEJ and giving all sorts of excuses apart from telling us that campaign promises are not like statements found in the bible or quran and as such can change.
Let him appoint ministers that will help him do his work.
Let him address the boko haram issue. Some have argued that if he crushes boko haram too quickly Nigerians will accuse him of being their supporter so he is allowing them to continue attacking and killing Nigerians to show that his own government had similar challenges. Abeg, the lives of Nigerians don't deserve all these permutations. If he can crush boko haram let him do so immediately.
Let more politicians be investigated, prosecuted and jailed accordingly. I learnt today that a former governor and his 2 sons will remain in prison custody till September 2015 (2 months).
Let him use the law to chase and recover our stolen wealth and he should not concentrate only on the past administration otherwise we will accuse him of doing what he did when he became head of state when he sent the vice president (an Igbo man) to Kirikiri and kept the president (his kinsman) under house arrest.
Let him continue with the good policies of GEJ for the interest of the masses.
One thing is sure, if he succeeds, overwhelming majority of Nigerians will be happy and will even support and beg him to contest again in 2019. It is that simple. The average Nigerian is not interested in APC or PDP but in access to food, shelter, accommodation, cheap fuel, electricity, education, healthcare, justice and wants to be safe doing his business in any part of Nigeria without the fear of boko haram, kidnappers or armed robbers.
To cut the long story short - he should start working and stop blaming and complaining!!!
If PMB proves those of us that didn't support or defend him in the 2015 presidential elections wrong of course we will support, defend and promote his achievements if he performs.
After all, I am not a paid agent and I am not under any obligation to take sides based on ethnicity, religion, political party etc.
But if PMB fails, my losing my way as a Buharist temporarily according to my friend Sambo Magaji would be a permanent thing!
Readers Comments
0 comments
No comments yet. Be the first to post comment.
---
You may also like...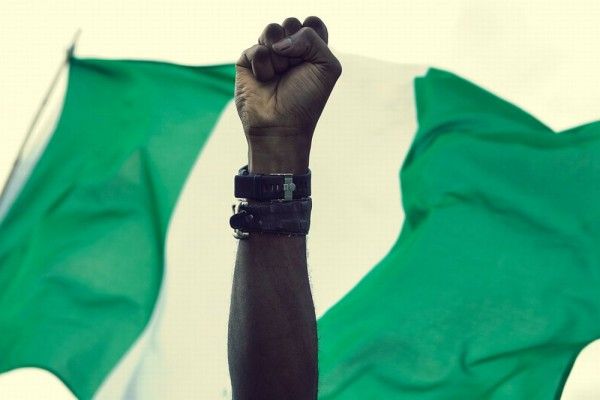 We must not self destruct!!!
It is now N325 to a dollar and the FG and CBN are not doing anything to reverse this trend?
China to the rescue: Zimbabwe on the path to economic recovery
Okezie should blame his lawyers and not Ogah
If you feel you have been shortchanged based on abandoned campaign promises sorry oooo
Nigeria cannot win the world cup with a foreign coach